Interxion grows Belgian footprint with sustainable expansion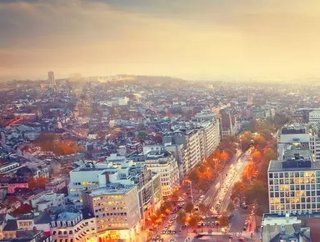 The new data centre, BRU3, expands Interxion's existing capacity at its Brussels Campus and will use excess heat to warm local homes...
Interxion - Digital Realty's European subsidiary - is expanding its presence in Belgium. On Thursday, the company announced that construction has begun on a third data centre located in the Interxion Brussels Campus. 
The new facility will be located adjacently to Interxion's two pre existing data centres. BRU3 will have a total capacity footprint of 1,280 square metres upon full completion of its built out. The first phase of construction is expected to spin up, delivering colocation and interconnection services to enterprise and cloud customers as early as Q4 of 2021. 
Jeff Tapley, Joint Managing Director EMEA at Interxion, believes that the expansion project not only reflects Brussels' status as an interconnection hub of international renown, but also Interxion's commitment to the region's digital economy. 
"Interxion's expansion in Brussels demonstrates our commitment to supporting customers' digital transformation strategies, enabling them to leverage Digital Realty's global platform spanning 24 countries across six continents," he commented on Thursday. 
"Brussels has a highly interconnected data community and provides an ideal location for customers to consolidate their digital infrastructure."
Both the overall level of digital maturity and sheer population density represented across the low countries makes the area a prime site for the construction of more digital infrastructure over the coming decade. 
"The rate at which data is proliferating today is unprecedented and is projected to increase to over 44 zettabytes by 2024 – growing more than 150% on last year. This is particularly apparent in Europe where the volume of data being created and exchanged between European cities is the largest in the world," added Tapley. 
"Consequently, enterprises are under increasing pressure to deliver their services at scale to often geographically disper sed points of business presence, quickly and efficiently."
In keeping with Digital Realty's commitments towards sustainable practice across its design, construction and operation process, BRU3 will channel excess heat into a new sustainable district heating project to warm homes in the nearby Flemish neighbourhood of Zaventem.