Investing in digital infrastructure and green data centres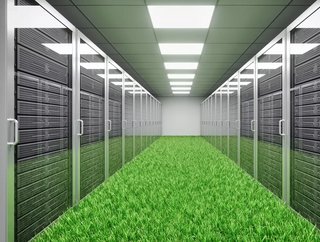 Thor Johnsen, Head of D9 Digital Infrastructure PLC, discusses the investment opportunity in sustainable digital infrastructure and green data centres
The pandemic has accelerated the need to invest in infrastructure. It has been estimated that some US$$94trn will need to be spent by 2040 to fully address the world's infrastructure needs. It is increasingly clear that the world needs sustainable solutions for this infrastructure. In order to drive a faster, greener recovery from the pandemic, investing in well-judged infrastructure will be fundamental for productivity, job creation, and long-term growth.
The last 18 months have shown the accelerating importance of digital infrastructure.  In the US, online retail sales increased 32.4% year on year in 2020 and were up 39% in Q1 2021 – triggered by store closures and the huge demands of at-home shoppers. In 2020 UK adults spent nearly a third of their waking hours watching online video content. For the first time, more households had a streaming subscription than a paid TV account such as cable or satellite. The surging digitalisation trend across business and society is putting new and evolving pressure on the existing digital infrastructure fabric.  
By 2025, the amount of data produced and consumed across the world is expected to quadruple, leading to significant possible capacity shortfalls predicted (40% shortfall in subsea cable capacity by 2026). Last year, more than US$400bn was spent on new digital infrastructure assets. We will need to spend that amount – and more – every year to prepare our digital infrastructure for the future. 
However, not only is digital infrastructure getting tested in different ways with new and evolving demands, but it is increasingly vital that we ensure access to the internet is universal. A lack of access to the internet and the growing digital divide is now seen as a leading cause of a lack of social mobility and a predictor of poverty. Additionally, to reduce emissions and energy consumption, we need to make sure that more of the investment is directed into the greenest and cleanest forms of digital infrastructure.
As the last 18 months have demonstrated, digital infrastructure is not just about business but about human connectivity, education, and health care. Access to the internet is now seen as a basic human right, which helps to improve social mobility and reduce poverty. This is why digital infrastructure forms a key part of goal number 9 of the United Nations Sustainability Development Goals. Improving connectivity globally and reducing the digital divide, in an environmentally sustainable manner should be the priority. 
Investing in green data centres  
The growth of digital infrastructure, particularly data centres, is putting significant pressure on energy usage and global decarbonisation initiatives. Not surprisingly, although the problem is universal across digital infrastructure, data centres pose the greatest challenge and investment opportunity to pursue environmental sustainability. 
Data centres consume 2% of electricity and contribute to 2% of global CO2 emissions. Not only are computers becoming more power hungry, but they are also generating more heat, which needs to be cooled. This cooling process can consume 25% of a data centre's energy or even 40% if processing larger data. In addition, many data centres are located in climates that require almost constant cooling and most data centres' electricity comes from coal, gas and oil leading to very high emissions.  
To reduce the energy used and emissions created by the data centre industry, Digital 9 Infrastructure plc (D9) is investing in ultra-efficient, 100% renewable-energy powered Nordic data centres. Our focus is on shifting the energy-intensive processing of these huge and growing data sets to the Nordics, which have abundant green power, free cooling – and the lowest power prices in Europe.
The Nordics generate a lot of renewable power – the highest proportion in the world – with Sweden generating 65% of its electricity from renewables, Norway 90%, and Iceland 100%. Verne Global, one of D9's portfolio companies, is a leading Nordic data centre platform, based in Iceland with expansion plans in other Nordic countries, powered entirely by renewable, baseload hydroelectric and geothermal electricity.
Looking to the future
To respond to the long-term market opportunity, in March 2021, Triple Point's D9 launched on the LSE with an IPO of £300mn. Since then, the Company has raised £750mn and owns two digital infrastructure platforms. D9's initial investment was into Aqua Comms, carrier-neutral transatlantic owner and operator of subsea fibreoptic cables. The acquisition of Aqua Comms enabled D9 to bring the global fabric of interconnectivity to green data centres. And In September, D9 acquired Verne Global, the leading Icelandic data centre platform and one of Europe's most efficient, with a PUE of 1.18 – 100% powered by renewable electricity. These acquisitions align with the ethos of the company. Named after goal number 9 of the UNSDGs, D9 is committed to improving global digital communications in an environmentally sustainable manner, whilst achieving its investment goals of sustainable income and capital growth for investors.
The data centre industry now has clearly defined targets. For example, the Sustainable Digital Infrastructure Alliance (SDIA), an industry body which Triple Point are members of on behalf of D9, has developed a Sustainable Digital Infrastructure roadmap. Alliance members are committed to supporting a range of targets running through to 2030, from emissions and energy consumption to electronic waste and water consumption. Further self-regulation has also emerged through the Climate Neutral Data Centre Operator Pact (CNDCP) which is a collection of 75 data centre operators and trade associations, all of which have committed to meeting targets for energy efficiency, renewable energy, water conservation, and heat recovery. D9 has aligned its data centre analysis with the goals of this Pact.
The pandemic has accelerated changes in the way in which people live, work, and socialise. It has also revealed that we require a huge investment in resilient infrastructure to power a faster, greener recovery. Consequently, investing in sustainable, environmentally friendly digital infrastructure - namely greener data centres - will help drive global connectivity for all members of society and represents an opportunity for investors to target sustainable long-term income.