IONOS invests £20mn in Worcester data centre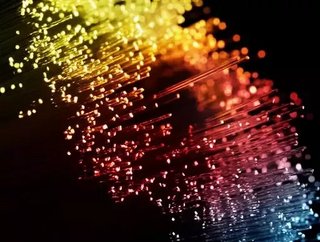 Leading European cloud services provider to build a state-of-the-art data centre in the Midlands...
Leading cloud services and hosting provider IONOS and its subsidiary brand Fasthosts has been granted planning permission to build a cutting-edge data centre in the city of Worcester near Birmingham.
The 38,501 sq ft development, which includes 12,978 sq ft of ancillary offices, will be located on Worcester Six – the region's flagship business park after Wychavon District Council approved the project.
IONOS' investment in the area is likely to encourage more interest from international enterprises and be a welcome cash injection for the local economy. The company, which was founded in 1988, and is currently the largest cloud services multinational in Europe, hosts more than 12mn domains in its regional data centres.
Plans show the Tier IV hub will have 99.995% availability and will be constructed using the latest, energy-efficient technology. According to officials managing the project, it will also be the most efficient IONOS data centre to date, with 10% of the energy coming from an innovative photovoltaic system on the DC roof. 
Edward Peel, Development Manager at Stoford, the contractors behind the project, said the facility would be a welcome addition to the area which is already established in commercial resources. "The approval for the IONOS development will bring another world-class operator to Worcester Six, which recognises the strategic location, excellent infrastructure links, and talented workforce that businesses can draw upon."
Peel continued, "We believe this is the first data centre to come to Wychavon and it is a clear indication of the confidence that IONOS, which is the largest cloud and hosting provider in Europe, has for the area, and for the business park."
He added, "The excellent central location of Worcester Six, plus the availability and diverse routing of services that we have installed to the site, made this a forerunner for IONOS; we are proud to be delivering this building for them."
Achim Weiss, IONOS CEO, also praised the move saying, "The demand for cloud services has been growing even more in these difficult times and with our new site we will be able to provide a variety of hosting, computing, and storage solutions to customers across the UK."
Since 2018, the Worcester Six business park has seen extensive development, with leading operators choosing the site for their commercial operations, including Siemens, Spire Healthcare, Kimal and Kohler Mira.