IPI Partners acquires network-centric Colorado data centre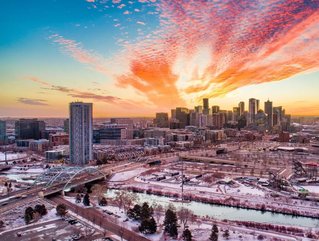 Data centre-focused global investment platform IPI Partners has acquired a new network-centric data centre in Denver, Colorado
IPI Partners, a global investment platform focused exclusively on data centres and other technology and connectivity-related real assets, today announced that an affiliate of IPI has acquired one of the most highly-interconnected carrier hotels and data centres in the Western U.S. region, the 1500 Champa building located in Denver, Colorado. 
Deutsche Bank Credit Solutions and Direct Lending provided the financing for the acquisition. The financial terms of the transaction were not disclosed.
IPI, which manages one of the world's largest private digital infrastructure portfolios focused on the hyperscale and enterprise markets, acquired the Property from Morgan Reed Group, an independent real estate holding group that had owned the Property since 2006.
1500 Champa is a three-story building with approximately 138,000 square feet of data centre and office space. IPI believes the facility has the potential to support approximately 10 total megawatts of power capacity. The facility is one of two primary carrier-neutral telecommunications-focused data centres in downtown Denver and serves as a significant network hub for the Rocky Mountain region and broader United States. The building's significant "Meet-Me-Room" offers robust and scalable connectivity to 15 fiber optic and network service providers, IPI claims.
Bolstering an existing connectivity ecosystem and colocation capacity development
IPI plans to further invest in 1500 Champa to bolster the existing connectivity ecosystem while developing significant colocation capacity for both existing and new customers. The initial phase of construction is expected to be completed by Q4 2022.
Christopher Jensen, Managing Director of IPI, said, "We believe that 1500 Champa is an ideal asset to anchor IPI's connectivity-focused platform given the strength of the existing network and immediately-available growth potential. We are excited to deliver new strategic data center capacity in the Denver market over the next year."
IPI is also excited to announce its partnership with its operating advisor, Mike Krza, to assist with operating the facility and expanding the data center footprint. Mr. Krza brings decades of experience in digital infrastructure strategy and operations and will work with IPI in developing its connectivity-focused platform expansion into other markets throughout the United States. Previously, Mr. Krza held COO and CFO roles at Flexential and its predecessor entity, ViaWest.
"Mike brings extensive knowledge and experience to this asset. We look forward to working with him on future investments in additional near-edge, urban connectivity assets as part of our strategy to provide cloud and network-focused end users with mission-critical data center capacity and connectivity," said Mr. Jensen.
Mr. Krza added, "I am excited to work with the IPI team to solve customers' network-centric facility needs throughout Denver and the broader United States. IPI is well-positioned to expand its data centre footprint closer to the 'edge' and highly-connected population centres with 1500 Champa and subsequent investments."