IPI Partners to acquire Swiss data centre leader Safe Host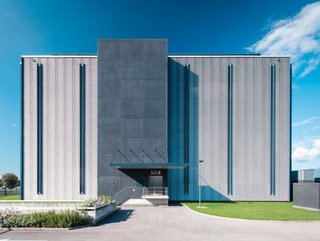 Global investment firm IPI Partners has acquired data centre leader Safe Host, incorporating it into its STACK Infrastructure platform
IPI Partners, a global investment firm that specialises in investing in critical digital infrastructure assets, has today announced it has agreed to acquire a majority stake in Switzerland-based data centre owner and operator, Safe Host. The investment comes from the founders, management, and funds managed by StepStone Real Estate, the real estate arm of global private markets investment firm StepStone Group.
Following the closing of the acquisition, Safe Host will operate under the STACK Infrastructure brand, which is sponsored by IPI and is one of the largest digital infrastructure platforms globally. When combined with STACK's existing data centre portfolio in Italy and the Nordics, the acquisition will provide incremental scale and geographic diversity, adding to STACK's growing presence in Europe, IPI said in a statement.
John Eland, CEO of STACK EMEA, said: "We are excited to add the Safe Host portfolio to the STACK banner. Switzerland's central location, political and economic stability, high standards for data protection, and renewable energy sources are highly attractive to our customer base, and we believe that the market is well positioned for increased hyperscale and enterprise growth moving forward."
Safe Host acquisition to enable IPI Partners to meet hyperscale and enterprise client needs
IPI Partners says that the addition of Safe Host will also further bolster STACK's ability to serve the unique needs of hyperscale and enterprise clients by pairing deep local and regional expertise with global reach and scale.
Founded in 2000, Safe Host is a leader in the Swiss data centre market with an attractive portfolio of top-tier assets and relationships with leading hyperscale and enterprise clients. Safe Host operates four data centres in Geneva, Zurich, and Avenches, Switzerland and has additional land holdings in top European markets that offer meaningful growth potential.
Matt A'Hearn, Partner at IPI, added: "Europe remains a high priority for IPI's hyperscale customers, and Safe Host's existing relationships and actionable expansion opportunities will accelerate our momentum in the region. IPI looks forward to further leveraging the strength of a unified STACK, expanded more broadly with this acquisition, to better serve customers and further build IPI's hyperscale-focused data centre portfolio."
Image: Safe Host