Iron Mountain announces $150mn joint venture with Web Werks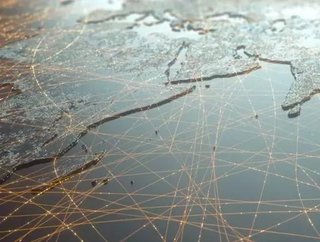 The operator's expansion into the Indian market will see Iron Mountain invest $150mn into Web Werks' data centres over the next two years...
Boston-based secure data storage provider and data centre operator Iron Mountain has announced a new joint venture with Web Werks, an Indian data centre colocation provider with facilities in Mumbai, Pune and Delhi.
The deal will see Iron Mountain invest $150mn into Web Werks' infrastructure over the next two years, performing a soft acquisition that will see it become a majority investor in the Indian firm by the end of 2023. Web Werks will reportedly use the first phase of the investment to immediately expand its presence in its existing markets, before moving into other Indian tech hubs like Bangalore, Hyderabad and Chennai. 
The first phase of the transaction is expected to close in the first half of this year, and is being supported by Deutsche Bank, which acted as the exclusive financial advisor to Web Werks, with PWC India and Cyril Amarchand Mangaldas acting as advisors to Iron Mountain throughout the transaction. 
Property management and investment firm JLL reportedly provided introductory services between the two parties. 
Web Werks is one of India's largest colocation providers, with a total footprint of around 225,000 square feet spread across six facilities with a combined capacity of 4 MW delivered through more than 6,000 servers. The company currently serves over 850 clients in the Indian market and overseas. 
"This investment reflects Iron Mountain's commitment to invest in high growth, good return global markets to continue to meet our customers' requirements. The India data centre market is projected to grow rapidly in the coming years and we are excited to be an early mover into a market where the demand is high and the supply is low," commented Mark Kidd, Executive Vice President and General Manager at Iron Mountain Data Centres. 
"Web Werks has a highly respected and seasoned leadership team and we are delighted to not only support their continued growth and success, but also to provide our existing Iron Mountain data centre customers access to this growing and thriving market." 
India is the world's second-largest telecommunications market in the world, surpassing the US last year. 
According to research by JLL, the country's colocation market is on track for a major boom over the next few years, predicted to grow from 375 MW of capacity in H1 of 2020 to 1,078 MW by 2025, representing a CAGR of 21%. 
"India provides an important next step in expanding our Asia Pacific footprint," stated Michael Goh, General Manager for APAC at Iron Mountain Data Centres. "We have seen very strong regional demand from our global customers following the grand opening of our Singapore data centre, SIN-1, in 2019."