Iron Mountain begins tracking hourly energy consumption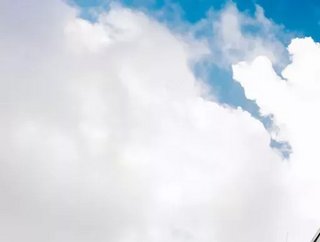 Iron Mountain has entered into an agreement with RPD Energy and Direct Energy to better track the hourly renewable energy load of its data centres...
US-based data centre operator and secure information storage firm Iron Mountain has joined a small list of early adopters by committing to take steps to track the hourly renewable energy load of its data centres.
To do this, Iron Mountain is partnering with two renewable energy companies, RPD Energy and Direct Energy, who are offering a much more granular form of some of the annual or even monthly power purchase agreements (PPAs) increasingly used by hyperscalers to secure green power for their facilities. 
According to the company, conventional PPAs only match the buyer's electricity load on an annual or monthly basis, which can mean that fluctuations in demand require the customer to dip back into the local grid to support usage spikes. In the US, where Iron Mountain operates, even briefly relying on the local power grid can make for a significant increase in carbon emissions. 
By tracking hourly usage from the company's generator and comparing it to Iron Mountain's hourly usage, the arrangement provides "a future view of how firms can transition to truly carbon free energy supply." 
The new structure is intended to bring a level of transparency and flexibility to Iron Mountain's power sourcing process which is hard to find elsewhere in the industry. The program is being kicked off as a way of powering two data centres (as well as more than 60 other buildings) that the company owns in Pennsylvania and New Jersey, which will be better serviced with 100% renewable energy. 
Chris Pennington, Global Energy Manager at Iron Mountain Data commented: "Iron Mountain is seeking to move beyond the conventional approach of matching renewable power on an annual basis, to matching renewable power generation with its hourly energy use. This is ultimately the path needed to decarbonise energy use." 
This announcement supports Iron Mountain's sustainability efforts at a time when the company's load across its global platform of data centres is growing significantly.  
Earlier this week, Iron Mountain also announced the signing of two significant leases with a Fortune 11 technology customer to provide a further 6 MW of capacity in its AZP-2 data centre in Phoenix, Arizona. 
AZP-2 is a hyperscale-ready facility built over three stories and also powered by 100% renewable energy. The data centre is expected to have a total capacity of around 58 MW upon full buildout.