Japan's data centres go green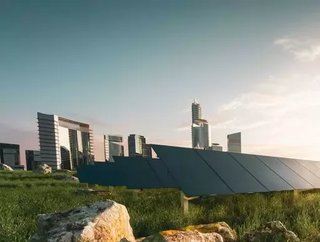 Subsidies, zero carbon-emissions and environmental cooling systems are shaping Japan's data centre industry...
The Japanese government has announced it will subsidise 50% of the building costs towards new zero carbon-emissions data centres, and upgrades of existing facilities as part of a new $7.3bn initiative to innovate the industry and cut carbon emissions.
Japan's Prime Minister Yoshihide Suga plans to set a target for the country to hit carbon neutrality by 2050. The move brings Japan in line with the EU and 60 other global nations in their bid to prevent the global average temperatures from rising by 1.5 Celsius.
To reduce carbon-emissions and the amount of energy used by data centre, which is mainly required to maintain server-happy temperatures, Japan is planning to build more new facilities in its colder regions. The move comes as many multinational companies including Google, Apple, AWS and Facebook construct data centres in the Nordics, where cooling systems utilise the glacial environment and ice-cold water supplies. 
Using natural environmental temperatures to cool data centres is not only eco-friendly but substantially cheaper. According to a report by , up to 55% of data centre, energy consumption is used to run cooling and ventilation systems. Traditionally these are giant, compression-based units that run constantly as the servers omit excessive heat. Using the naturally cold air to maintain lower temperature levels, reduces the need for compression air conditioning equipment. 
Growing industry
Reports suggest that as well as hoping to attract more foreign investment to the region, Japan has been forced to increase its data centre capacity because of the COVID-19 pandemic. An uptick in the number of Zoom calls, video streaming from entertainment platforms and the digital transformation of businesses, has seen Global web traffic increase by 48% in 2020. 
, Deputy Director at the Environment Ministry's Global Environment Bureau, explained, "Lifestyle changes driven by the coronavirus have resulted in a surge in power use. We have to address the issue of data centres, one of the major energy consumers."
, a chief secretariat at the Japan Data Centre Council, said that an average wrack of servers runs at temperatures between 40 and 50 Celsius.  
He explained that data centres were responsible for an estimated 1% of global electricity use in 2019, which is why Japanese companies are seeking an alternative solution.
Energy efficient
DataDock Inc., a Japanese data centre provider based in Niigata Prefecture, has a data centre in the city of Nagaoka, 174 miles north of Tokyo which has an average temperature of 12 Celsius from February to December. The facility is cooled with melted snow water and the cold external air.
Even further north in the city of Ishikari in Hokkaido, which enjoys winter temperatures of 5 Celsius, a data centre run by Sakura Internet Inc can be fully operational, without air conditioning back-up, from October to May. 
, an executive officer at the firm, said: "we reduced power use by around 40% by locating it in a cold climate."
However, though operating costs and emissions are lowered, latency in services can be a consequence of locating data centres in remote, colder areas. But despite this, Japanese companies are enthusiastic and are even planning to harness server-generated heat, diverting it to help local communities instead.    
And with the advent of 5G, AI, virtual reality and increasing demands for digital capacity from businesses, the data centre industry globally will continue to grow. Digital energy analyst for the International Energy Agency, , added that energy-efficient technology "will be needed to keep pace with growing data demand."