Kazakhstan: poised to become the world's crypto capital?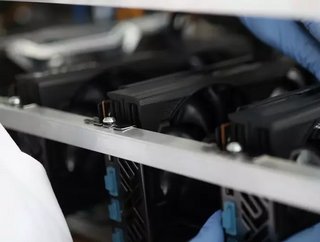 With crackdowns on cryptocurrency mining in China, and increased scrutiny abroad, Bitcoin miners may have found a new home in Kazakhstan.
Last month, the Chinese government cracked down heavily on cryptocurrency mining within the country. Within a matter of weeks, local authorities in four of the country's most densely-populated mining regions - Inner Mongolia, Sichuan, Xinjiang and Yunnan - as China's position on the industry soured in response to mounting pressure to decarbonise its economy. 
It's been estimated that, since the bans started to come into effect, 90% of China's crypto mining industry has ground to a halt. In an interview with Reuters, Mike Huang, operator of a cryptomining farm in the southwest province of Sichuan, said that "Mining machines are selling like scrap metal."
While this is a huge win from an environmental point of view, it's also raised questions about the future of the industry, as Bitcoin miners throughout China pack up their sprawling operations and look for a new home.   
Now, it appears that they may have found one several thousand miles to the West in Kazakhstan. 
In April of last year, Kazakhstan accounted for 6.17% of global Bitcoin mining operations. Driven out by tightening regulations, and attracted by cheap power and low land prices, Chinese companies are flocking to the market. China was previously estimated to account for as much as 70% of all the Bitcoin mined around the world, and that massive industry may be about to descend upon the Eurasian nation. 
In May, sensing the change of atmosphere at home, BIT Mining, one of China's biggest crypto operators, announced plans to invest in new mining operations in Kazakhstan. The company set aside about $9.3mn for a new facility with a capacity of 100 MW. BIT mining has also reportedly relocated 320 mining machines to Kazakhstan, with many more on the way. 
The government has responded to the interest, passing new tax laws designed to make the country even more attractive to foreign investment. In 2020, crypto taxes reportedly brought in around $23mn in 2020, and the country is - according to the Ministry of Digital Development, Innovation, and Aerospace Industry - already home to 17 mining data centres. The reformed tax laws will kick into effect early next year and are expected to introduce some new fees based on energy usage.