Khazna becomes UAE's largest data centre operator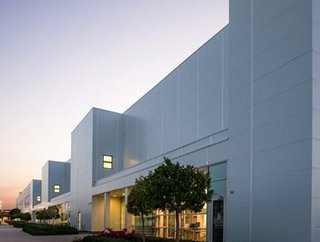 The initial agreement with Khazna announced last year to merge Etisalat and G42's data centres is now official, making Khazna the UAE's largest operator
Khazna has officially become the largest data centre operator in the UAE after telecommunications company Etisalat and AI firm G42 confirmed their agreement to merge data centres under Khazna. The agreement was first announced in October last year.
The strategic partnership between G42 and e& allows Khazna to deliver services to partners, customers and users alike. The move will also support the creation of a digital ecosystem in the UAE and beyond.
Peng Xiao, Group CEO at G42, said: "We are pleased to see our partnership with Etisalat coming to fruition with the consolidation of our respective data centre assets under Khazna Data Center. Over the years, Khazna has become synonymous with deploying and operating the best-in-class data centre infastructure. We are confident that this next phase in its growth will help attract new global players to the UAE, contributing to the development of the local and regional digital ecosystem and economies.
Salvador Anglada, CEO, e& enterprise, added: "The completion of the deal with G42 will further enhance our capabilities to design and deliver infrastructure in line with our vision to be the leading digital enabler that transforms enterprises, governments and societies. This new journey will allow us to leverage our investments and expertise to deliver next-generation digital infrastructure that will benefit our customer segments. This agreement sets the foundation for accelerating the digital conversation in data centre space."
Hassan AlNaqbi, CEO of Khazna Data Centers, said: "This agreement stands as a testament to our determination in equipping and guiding enterprises into a new era of business intelligence and supporting them in the adoption of new technology. We are proud to become the trusted partner for businesses who require our expertise in reshaping the digital infrastructure landscape in the region.
"By housing G42 and e& data centre capabilities under one roof through Khazna Data Centers, we will effectively deliver a unique portfolio of infrastructure services for our customers, vendors, and partners, paving the way for the fully digital future," he said.
Digital technology adoption "profoundly impacting" world economy
The rapid adoption of digital technologies is having a profound impact on the world's economies, enabling the progression of a new digital economy. The UAE maintains its standing as the Middle East technology and digitalisation hub as the country goes through a continuous digital transformation where businesses are embracing IT agility as well as adopting next generation digital infrastructure, adaptability, and transformation.
Khazna Data Centers is committed to further enhancing the country's reputation as a leading data centre hub in the Middle East as it empowers businesses and large-scale organisations to accelerate their digital transformation journeys.
Khazna now operates a total of 12 data centres, has 13 data centres under construction with a further three in the pipeline, amounting to a total of over 300-megawatt planned capacity by end of 2023 across its sites in the UAE.