Khazna partners with GDS for data centre developments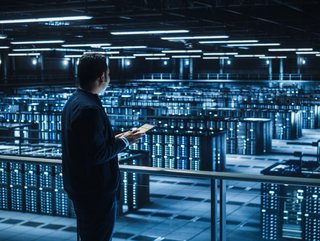 Khazna Data Centers has signed a memorandum of understanding (MoU) with GDS IDC Services to discuss development of wholesale data centres
Khazna Data Centers, one of the largest wholesale data centre providers in the Middle East and North Africa, has signed a memorandum of understanding (MoU) with GDS IDC Services (GDS).
Together they will discuss how to collaborate on cooperation and development of wholesale data centres across Greater China, Asia-Pacific (APAC) and the Middle East regions.
Hassan Alnaqbi, CEO of Khazna Data Centers stated: "As organisations seek to expand capacity, better efficiency, affordability and implement clean power solutions, the accelerated growth of the data centre sector will continue. The combined skill set between Khazna Data Centers and GDS will spark development by attracting investments and allow them to build and operate data centres across new ventured markets."
Developing data centre projects together
This cooperation will provide a framework for joint activities between Khazna Data Centers and GDS to support the strategic development of digital infrastructure in various markets and regions including Greater China.
The MoU also explores potential partnership to establish data center projects in accordance with the highest international standards for facility design, operations, and data privacy and security, and to provide comprehensive solutions and end to end data center services, adopting and applying GDS prefabrication, modular design, with multi-cloud managed and cyber security services, digital transformation integration services and application integration services.
William Huang, CEO of GDS stated: "Data center is growing fast with the increased demand from customer's digital infrastructure adopting new technologies such as 5G, AI, and edge computing, etc. With our partnership with Khazna Data Centers, we adhere to support the exponential growth in demand for information technology and telecommunications infrastructure and drive the ultimate customer experience across Greater China, Asia, and Middle East."
Today, data is a critical asset for any business, and the need to provide storage and maintain an ever-increasing amount of digital assets is growing exponentially. Data centers are key to support business' growth trajectory, adopt digital technologies, enable new business models, and the ability to manage the level of connectivity required to effectively deliver services.