Korean state agencies to build $3.6bn data centre campus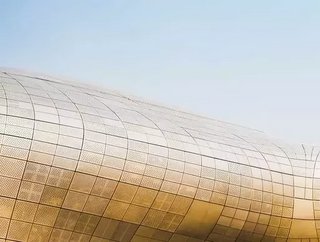 State-owned Korean companies Korea Land & Housing and the Korea Data Centre Council will spend $3.6bn on a data centre campus powered by green energy...
Two state-owned Korean entities have signed a memorandum of understanding (MOU) to design and build a new data centre park.
The Korea Land & Housing Corporation and Korea Data Centre Council will collectively spend 4bn Korean Won ($3.6bn) on the project, which will comprise three data centre clusters, located across a 90,000 square metre campus. 
According to a by the Korea Herald, the Korea Land & Housing Corporation and Korea Data Centre Council will collaborate with a third South Korean ministry, Korea Hydro & Nuclear Power, on the construction process, and are looking to raise additional investment with the help of public offerings to real estate investment trusts. 
The campus will also be powered exclusively by renewable energy sources, according to the MOU. Simultaneously, Korea Land & Housing Corporation and Korea Data Centre Council will also reportedly collaborate on joint projects to install renewable energy generation infrastructure systems in smart cities throughout the surrounding area, which the two organisations are already working on. 
The relationship between South Korea's booming data centre industry and the ROK government is often a close one. A total of 16 new data centres are expected to this year. That number is expected to grow to 32 by 2025, although the pandemic may accelerate growth even further as demand for digital services spikes.
As with the majority of its tech sector, the Korean government is an ardent supporter of supporting Korean interests over foreign corporations. Currently, Naver is the only Korean player in the country's cloud market, with more than storing their data in clouds operated by AWS and Microsoft. 
However, this could be about to change, as Korean companies like Kakao (a domestic alternative to WhatsApp with such incredibly high penetration in the Korean market that it has been widely used as a way for the government to issue district-wide warnings and as the platform for its COVID-19 track and trace program) and Naver expand their data centre investment. At the same time, Korea's three telecoms - KT, SK Telecom and LG U+, are also building out their own data centre capacities. 
In August, KT Corp signed an MOU with the Korean government's Korea Overseas Infrastructure & Urban Development Corp (KIND) to work together on boosting the nation's domestic and international data centre industry. KT will design and operate data centres in response to overseas partnerships forged by KIND.