KT opens power management data centre in Uzbekistan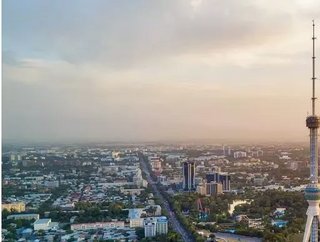 The new IoT and AI powered data centre in Tashkent will oversee smart meters in 8mn Uzbekistani homes...
Korea's largest telecom company, KT, has completed production of a new central power control data centre in the Uzbekistani capital of Tashkent. If the project proves successful, it could mark the mobile operator and telecommunications firm's entrance into other regional markets. 
"If the Uzbekistan project is successful, we will promote our smart energy business into Central Asia," said a KT official . 
Announced on Monday, the data centre will serve as a monitoring and control station for Tashkent's power grid, as well as networks throughout the country. Dubbed the KT Central AMI System (CAS) and the National Integrated Data Center, it is the first stage of a wide-reaching project to implement IoT smart meter technology in more than 8mn homes throughout the capital. 
Currently, electricity consumption is largely managed and monitored by electric company officials, who visit individual houses to read a conventional meter system. The installation of 8mn IoT smart meters over the coming year will allow the new data centre to remotely monitor and optimise the consumption using AI. 
"Using the KT CAS platform and national integrated data centre, it is possible to remotely control the power supply according to the customer's bill payment and to take quick action in case of a loss of power in a particular section of the grid," another KT official added at the event [translation of the original Korean]. 
KT will oversee the operation of the data centre for the next two years, before transferring control to an Uzbekistani organisation. 
This project is the first of several being explored by KT in the country. , the company announced that it had entered into a joint venture with IGIS Asset Management - one of Seoul's largest real estate firms - to explore new opportunities for data centre expansion in Uzbekistan and other countries throughout the CIS region. 
"We are grateful for the successful establishment of the CAS Data Center based on our partnership with KT," Ulugbek Mustafayev, chairman of Uzbekenergo's board. "We want to work with KT to jointly advance into other CIS countries such as Kazakhstan and Kyrgyzstan."