LCL Aalst data centre obtains Tier III certification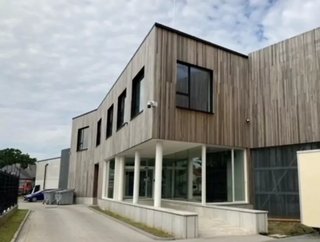 LCL's newest data centre in Aalst, Belgium in the first in the country to obtain a Tier II Certification of Constructed Facility from Uptime Institute
LCL, a data centre operator based in Belgium, has obtained a Tier III Certification of Constructed Facility from advisory organisation Uptime Institute for its latest data centre located in Aalst. The facility, known as LCL Brussels West, is the first to obtain the certification, which follows LCL's focus on risk management and quality, and is part of a US$17.6mn investment by the company. 
The Constructed Facility Certification is the centre's second by Uptime Institute after receiving its first in 2019. 
With the addition of the Aalst facility, LCL now has five facilities in Belgium, including Aalst (LCL Brussels-West), Antwerp (LCL Antwerp), Diegem (LCL Brussels-East), Huizingen (LCL Brussels-South) and Gembloux (LCL Wallonia One). A second data centre in Aalst is currently being brought into operation, and there is still room for further expansion in Aalst. 
Uptime "at the forefront of data centre certification"
Discussing Uptime's certifications, Laurens van Reijen, LCL's Managing Director, said: "Uptime Institute is at the forefront when it comes to data centre certification," said  "It uses stricter criteria than other organisations and is the creator of the Tier Standard. Moreover, Uptime Institute has the most experience in sectors where redundancy is particularly important, such as finance and insurance. We are pleased to have completed the Tier Certification of Constructed Facility award, given that about 80% of the European data centres certified by Uptime Institute have only obtained certification for the design. 
"This means that customers at LCL Data Centers can be certain that our data centre has been constructed as designed. The fact that we have obtained both certifications makes us particularly proud," he said. 
Talking about LCL's Belgium facilities, Abdellah Mahlous, LCL's Operations Manager, said: "LCL sets the bar for data centres in Belgium. That was one of the commitments we made when we set out our strategy. Everyone in our team has worked extremely hard, and they have also had to comply with additional safety requirements due to the pandemic. Performing the necessary tests for obtaining Tier III Certification of Constructed Facility from Uptime Institute required the presence of 20 members of our team all at the same time. This also involved setting up cameras. This was only possible because we have the right people in house. 
"When it comes to our data centres, we focus single-mindedly on providing high-quality services, which is why we have the biggest team in the sector. Finishing our new data centre - complete with Tier Certification - is another feather in the cap for this highly dedicated team. It was a joint achievement, and everyone here feels proud and happy about that, as they should. Everything is now ready for the first customers," Mahlous added. 
LCL's US$17.6mn investment in the Aalst facility also includes the purchase of the adjacent land, which may be used for further expansion, the company said. LCL Brussels-West now has two data centers with a combined area of approximately 1950 m². 
Talking about the certification as well as working with LCL to certify the facility, Ali Moinuddin, Managing Director Europe, Uptime Institute, said: "Tier Certification shows a higher level of commitment and quality for their data center, as well as the way they do business. We were pleased to work with LCL on the Tier Certification of Design and Tier Certification of Constructed Facility awards. The Tier Certification illustrates that the data center has been verified as reaching real-world challenges and adhering to the requirements of the organization. With organisation-specific, component-level and performance-based evaluations and an extremely thorough, unbiased site check, few programs can match the caliber of assessment offered by Uptime Institute."