Macquarie Capital to invest $5bn in Prime Data Centers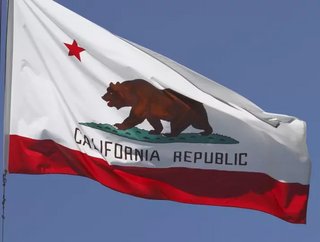 The investment arm of the Macquarie Group is bankrolling the significant expansion of Prime Data Centers' global portfolio. 
Property investment companies have warmed up to the data centre industry considerably over the past few years. A combination of high capital expenditure, unbridled growth, and huge demand is making the sector a remarkably safe bet for real estate firms looking to invest in infrastructure. 
In a continuation of that trend, Macquarie Capital - the investment arm of the Macquarie Group - announced on June 24 that it plans to substantially bankroll the expansion of Prime Data Centers' global footprint with a $5bn investment over the next 10 years. 
"Data centres are a critical component of the digital infrastructure system and innovative developers such as Prime are positioned to deliver flexible, strategic solutions that data-reliant companies need more than ever," said Mark Bradshaw head of Infrastructure Investment and Development for Europe & Americas at Macquarie Capital. 
Headquartered in California, Prime Data Centers, currently operates three facilities - one in Santa Clara, one in Hayward, and one farther inland near the State Capitol of Sacramento. In relation to the industry, Prime is a relatively small, regional operator - even if it does serve hyperscale customers. The group currently controls around $6bn worth of assets, and has been active in the industry for about 15 years. 
However, according to Thursday's press release, Prime also has "a robust pipeline of data centre projects throughout the Americas and Europe," which suggests that dramatic expansion may be on the cards for the US firm. 
A massive platform expansion means massive capital spend, as well as a real step change for Prime on an organisational level, which is where Macquari comes in. In addition to the $5bn commitment over the next decade, Macquarie - which is already heavily involved in various data centre projects throughout APAC - will bring "its infrastructure investing and development capabilities, along with its growing expertise in the digital ecosystem to Prime's expertise in delivering and servicing data center infrastructure solutions to enterprise and hyperscale companies," according to a statement by Macquarie. 
The CEO and founder of Prime, Nicholas Laag, called the partnership "a perfect fit … not only because of the strategic nature that is truly unique and a potential paradigm shift in solving for the delivery of sustainable mission critical infrastructure on demand at whatever capacity, but also because of their long-term investment horizon to really scale and leverage our mutual assets and people." He added that the investment from Macquarie reflects their confidence in Prime's strategic roadmap over the next two decades. "planning for 10 and 20 years and not only one, three or five years, which we believe will align well with customers," he explained.