Maincubes building second green data centre in Frankfurt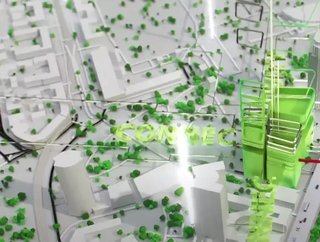 The new 20 MW facility, Maincubes says, will employ innovative free cooling and a waste heat recovery system.
German data centre operator Maincubes has announced plans to open a second data centre campus in Schwalbach near Frankfurt, Germany. The new site, the company explained in a press release, will deliver 20 MW of IT capacity across 7,000 square metres of whitespace and be operational by summer of 2023. 
As with its previous Frankfurt campus, Maincubes is putting a heavy emphasis on sustainable design. The new site, FRA02, will be outfitted with an "innovative indirect free cooling concept", as well as efficient UPS systems powered by renewable energy, and is expected to incorporate a waste heat recovery system that will likely funnel excess heat to warm local businesses and homes. 
Now, none of this is especially surprising. In May, the Frankfurt government introduced a series of proposed development regulations for new data centre builds in and around the city. The new regulations actually have a lot in common with those imposed by Amsterdam following the city's year-long moratorium on new data centre projects, and focus on striking a balance between the economic benefits of Frankfurt's status as a data centre hub and the massive amounts of land, electricity, and water that such facilities consume. 
The new regulations proposed by Frankfurt's local government include stipulations that data centres be built taller rather than wider in order to minimise their geographical footprint, as well as introduce heat recovery systems that contribute surplus heat and energy to the local utility grid. 
In a press statement on Tuesday, Maincubes' CEO Oliver Menzel asserted that the expansion of his company's data centre footprint throughout Europe was already focused on sustainable practice, adding that efficient cooling and waste heat recovery solutions in FRA02 aren't "simply our answer to the regulations on reducing CO2 emissions that affect all infrastructure providers." He stressed the fact that sustainable design is "intrinsic to our CSR vision," and added that Maincubes' goal "is to achieve climate-neutral data centre operations with our own resources."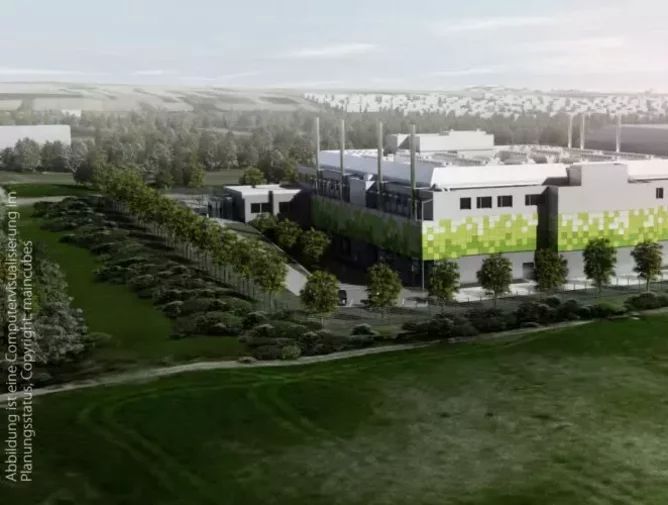 Besides the sourcing of local renewable energy, Maincubes is also touting the cooling system at FRA02 as a triumph of its sustainability ambitions. "A key aspect of FRA02's climate-friendly design is the cooling concept, which comprises a cooling wall system," said that company earlier this week. 
Cooling wall technology uses large heat exchangers with chilled water flowing through them for air conditioning. Maincubes added that clients that want to use rack water cooling or immersion cooling setups for high-density applications like HPC can also be accommodated at the site. 
"To maximise energy efficiency and guarantee availability we maintain an uninterruptible power supply via rotating UPS systems in a special configuration – the so-called isolated parallel bus (IP bus) – and a kinetic flywheel energy storage unit in place of a battery. This UPS system was designed with a special high-availability redundancy for the IP bus," explained Albrecht Kraas, CTO at Maincubes.
Maincubes already operates a sizable colocation data centre in Frankfurt, as well as an additional facility in Amsterdam.