Making a difference to climate change with the cloud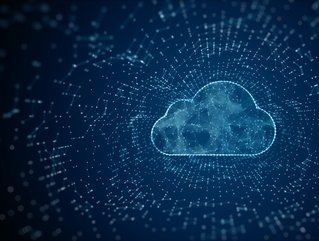 Raymond Ma, General Manager of Alibaba Cloud Intelligence Europe explains how businesses can make an impact on climate change by migrating to the cloud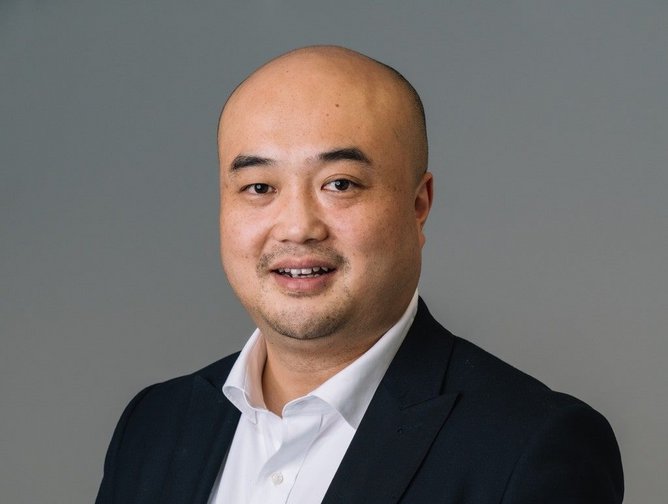 With sustainability becoming increasingly essential in defining a company's brand values, many are facing challenges in designing an effective plan to implement their sustainability strategy. There are of course several factors that may weigh in the final planning, but innovative technologies are deemed as an increasingly important tool in ensuring the success of companies' sustainability strategies.
Moving legacy infrastructure to cloud is recognised as having gone beyond the digital transformation trend and is a key step in 'greening' an organisation's IT operations, enhancing overall operational efficiency and therefore reducing costs. Analysis by Accenture* shows that enterprises migrating from local IT infrastructures to cloud computing reduce their carbon footprint by 84% on average. As migrating to cloud is becoming an irreversible trend, Gartner** predicted that, by 2025, more than 85% of organisations will adopt a cloud-first principle, and more than 95% of new digital workloads will be deployed on cloud-native platforms.
The predictions are encouraging, and signal the direction that we need to move in. Promoting the transition to the cloud is a critical measure for achieving carbon reductions and efficiency enhancements to benefit a company's P&L, elevate brand its values and deliver on its sustainability promises.
But migrating to cloud is not enough. There are emerging technologies that can make the cloud infrastructure more sustainable, helping us to better manage our energy use, and further reduce carbon emissions around the business supply chain. Creating a check list on key issues that should be addressed during sustainability planning - along with the relevant technologies to deploy in order to achieve the target - would be a good starting point.
Greening the IT Infrastructure
If it is true that data is 'the new oil', then data centres are now the new 'oil depots', as they are fundamental to the secure storage and exchange of data. Therefore, as a critical part of the data infrastructure that underpins the digital economy, it is imperative that we migrate to eco-friendly data centres. They lie at the heart of any strategy to adopt sustainable operations and a transition to a prosperous, ecologically-friendly environment while helping to achieve decarbonisation plans.
Underpinning many of them, is the latest in cloud computing hardware and software technologies which help data centres make meaningful efficiency gains. By way of example, powerful server chips can now accommodate up to 60 billion transistors in each chip. While their performance exceeds the industry performance benchmark by 20%, they can also deliver a 50% increase in the important energy efficiency ratio. Servers are also being designed to better support cloud-native infrastructures more efficiently, such as the software behind computer applications that do not use physical servers. This enables servers to be tailored for AI computing, making large-scale data more cost-effective to deploy.
Further enabled by intelligent algorithms, cloud operating systems are now reaching unprecedented levels of efficiency, too. Now that they can integrate tens of thousands of servers around the world into one seamless supercomputer, we're seeing real-time peak processing capacities of 3.63 TB per second. This improves the resource utilisation of servers by 10% to 40%, leading to significant cost reduction, too. Therefore, a green data centre needn't present any performance, reliability or security comprises in its mission to operate far more efficiently.
Enhancing Energy Use Efficiency
It is possible to embed the principles of the circular economy in energy use management in data centres. One such measure to achieving this is through recycling a large amount of the waste heat generated by servers. Some green data centres are leading the way on this front, via advances in water-cooling technology. This can deliver costless cooling for 90% of a data centre's operating time, driving down energy consumption by more than 80% compared to mechanical cooling.
Another beneficial innovation is 'soaking server' cooling technology. In this scenario, servers are immersed in an insulating cooling liquid, and the heat they generate is directly absorbed by circulating cooling liquid. This non-mechanical cooling measure can lead to energy savings of over 70% compared to traditional mechanical cooling.
Data centres can also benefit from the advances that have been made in heat pump technology. This can be even used to supply heat to municipal heating pipeline networks, indirectly supplying it to more enterprises and residents.
In addition, there are AI and data analysis technologies and tools to monitor, manage and predict carbon footprint generation from business activities, enabling corporations to further optimise the energy use of their facilities and business operations.
Investing in Frontier Green Technology
Disruptive technologies that can address large-scale challenges or create new opportunities should not be missed. First, it is important to focus on the intersection of digital transformation and energy transition, from key supplementary technologies to renewable energies, carbon monitoring, recording and verification systems, smart and green building technologies and so on.
Second, we must address some of the most challenging emissions reduction sources in the supply chain around business activities, such as environment-friendly packaging materials and sustainable aviation technologies, while paying close attention to carbon removal technologies. These could include both Nature-based Solutions (NbS), such as digital and sustainable agricultural technologies to promote soil carbon storage and blue carbon technologies, and negative carbon technologies (NETs) such as direct air capture (DAC).
While some organisations are already taking the lead on this front and aim to achieve Scope 3 carbon neutrality by 2030, some are going further still and are committing to powering their cloud computing with 100% clean energy by no later than 2030. While these carbon neutral goals are admirable and should be encouraged, the role that innovative technologies will play in helping reach these targets should not be underestimated.