Manhattan Partners to build U.S. crypto data centres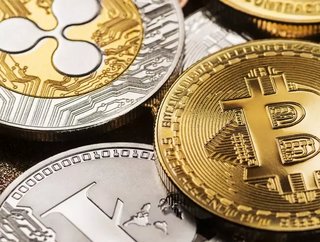 The project, a joint venture between Manhattan Solar Partners, BIT5IVE and GMine, will produce the largest crypto mining data centres in the U.S.
Manhattan Solar Partners has announced a joint venture with the Florida-based manufacturer BIT5IVE, and crypto mining company GMine to build the largest renewably-powered cryptocurrency mining data centres in the United States. Based in Texas, they will use over a gigawatt of renewable energy. 
According to the companies, the data centres will provide openings for up to 700 jobs to help the local economy, and "international focus to Texas as a global crypto-mining centre. Manhattan Solar Partners says it has selected "significant" renewable energy sources to provide all of the energy required to operate the 1-gigawatt data centres. 
With completion expected in Q3 of 2021 and operations starting in Q4 of the same year, Manhattan Solar Partners' clients plan to move existing international and domestic operations to Texas, taking advantage of the renewable energy in a pro-business environment, the company said. 
Who are BIT5IVE and GMine, Manhattan Partners' joint venture companies?
BIT5IVE is a Class A cryptocurrency mining data centre manufacturer based in the United States. Its main objective is to provide institutional clients and private investors with "top-level, environmentally friendly approaches to cryptocurrency mining solutions". 
GMine, founded by energy industry professionals, aims to explore the capabilities of renewable power in the crypto mining industry. The company believes that, using its experience in the Oil and Gas industry, its crypto mining will encourage future sustainable energy growth to help reduce global carbon emissions. 
What is crypto mining? 
Crypto mining or cryptocurrency mining refers to the process of collecting cryptocurrency cryptographic equations using computers. It is also known as Bitcoin mining and provides people with an extra source of income. 
The process involves validating data blocks and adding transaction records to a public ledger known as a blockchain. The cryptocurrency market is, in itself, an alternative to traditional banking, however; it is expensive to do and resource-intensive. It is also prohibited in some geographic locations. 
Below is a video that further explains what crypto mining and cryptocurrency are and what they are used for.
Video: The New York Times