Mapletree buys $139mn plot to build Hong Kong data centre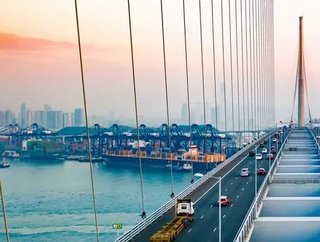 The new facility will be Mapletree's first in Hong Kong, have a footprint of 20,140 sqm, and be capable of delivering up to 50MVA of building power...
Mapletree Investments is making its first foray into the Hong Kong data centre industry - a market which is estimated to account for .
The real estate investment group - acting through its subsidiary, Mapletree TM - recently announced the successful land tender to purchase a 4,000 square metre plot in Hong Kong's Fanling, New Territories district. The group reportedly paid HK$813mn (approximately US$139mn) for the real estate parcel. 
Mapletree will use the land as the site of a new data centre development, its first in Hong Kong, which is expected to come online in 2023. The 4,000 square metre land parcel will be home to a multi-storey data centre with an approximate available floor space of 20,140 square metres, capable of delivering up to 50MVA of building power. 
Mapletree says it plans to lease the building wholesale to either an "end user or data centre operator" upon completion. Located just six km away from the Chinese mainland district of Luohu, Mapletree also intends for the new facility to deliver connectivity services to Chinese cloud firms based in the tech and industrial city of Shenzhen. 
"Long-term macro drivers such as growing cloud computing, e-commerce as well as the impending 5G network, are expected to drive demand for data centres," commented Mapletree's Regional Chief Executive Officer for Australia & North Asia, Wong Mun Hoong in a company press release. 
"Hong Kong SAR stands out as an attractive location for data centres with its advanced telecommunications infrastructure, reliable power supply at reasonable cost, limited climate risks as well as strong demand from local corporations for cloud services."
Mapletree already owns several non-data-centre-related developments in Hong Kong, including the Festival Walk retail and office property, held by Mapletree North Asia Commercial Trust, and nine logistics properties held by Mapletree Logistics Trust. As at 31 March 2020, Mapletree owned and managed S$60.5bn worth of office, retail, logistics, industrial, data centre, residential, and lodging properties worldwide. 
The group owns and oversees a number of data centre facilities in Singapore and the US through its joint venture, Mapletree Redwood Data Centre Trust. The trust operates a portfolio of 14 data centres across the US, including facilities in Atlanta, Charlotte, and San Diego.