Meet Delta's new range of modular data centres for the edge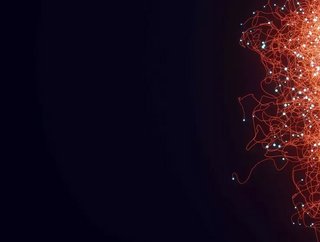 Netherlands-based Delta just launched a new range of modular data centre nodes designed to help bring data management closer to the edge...
The data centre industry is changing.
As technologies like 5G continue to tip the data management balance away from the centralised hyperscale data centre model and towards the edge, the goal for operators and manufacturers is shifting away from "how do we make it bigger?" and towards "How do we fit it in the back of a truck?" 
Modular, compact and edge-compatible are the characteristics of the modern data centre, as companies increasingly shift their focus towards decentralised networks throughout urban and rural environments to decrease latency and improve reliability. 
"Data volumes will grow rapidly especially with the 5G roll-out and advent of low latency applications like autonomous driving, remote healthcare etc. in the near future," said at . "In response to this trend, information infrastructure has to change too. There is a shift happening right now from cloud computing to edge computing."
Yesterday, Delta, a Hoofdorp-based smart energy solution and data centre infrastructure provider, designed to take advantage of the industry's march towards the edge. 
SmartNode is a new generation of modularised data centre infrastructure solutions, with an emphasis on flexible power systems and cooling designs, as well as rapid deployment and scalable capacity for versatile implementation across the EMEA regions. The products in the range are Tier II-rated ( with Tier III available as an optional extra) data centre infrastructure solutions designed to rapidly scale edge computing capacity and provide the infrastructure necessary for IoT as well as low latency applications. SmartNode modularized data centres are available in five different capacities ranging from 33kW to 90kW.
Delta is pitching its product towards telecommunications operators, enterprises, data centre planners, colocation providers, and cloud service providers. These edge data centres act as a caching and data-aggregation point between users and larger data centres to ease overwhelming IT loads. All the subsystems, such as modular UPS, power distribution, cooling, DCIM and more are highly integrated and reliable, thanks to Delta's extensive experience in the energy management sector. 
Additional features of the SmartNode range include: 
Reliable Power System: Power distribution solution integrated within a UPS allows saving valuable data centre space and reduces the TCO of the data centre.
High Load IT Rack: The robust module structure allows customers to fill complete racks with IT equipment and utilize full rack loads (1420 kg per rack).
Optimal Cooling Management: The standard operating ambient temperature range is -15℃ up to +48℃, and it is up to +39℃ without de-rating.
Enhanced Condenser Protection: Condensers are surrounded with a mesh cage to provide protection during transport and against vandalism on-site.
Excellent Reliability: The robust construction and EI60 fire resistance allow implementation of the system in a wide range of environmental conditions.
Advanced DCIM Solution: Delta InfraSuite Manager is also available as an option for the new prefabricated data centres. It enables operators to automate data centre management tasks and perform optimizations.
In the company's press release, Mukhija added that, "The all-in-one design not only gives customers a one-stop solution, but also achieves high system integration and reliability."