Meta to expand its data centre campus in Eagle Mountain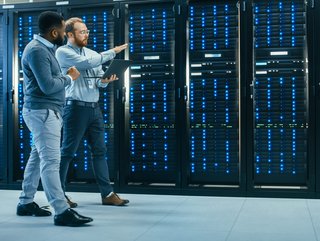 Meta is continuing to grow its presence in Utah with a new expansion of its Eagle Mountain data centre, bringing the company's investment to US$1.5bn
Meta, Facebook's parent company, has announced an expansion to its Eagle Mountain data centre.
This latest two-building expansion will add around 2 million square feet to the campus and bring the company's total capital investment in the Eagle Mountain project to US$1.5bn, according to the company.
"Meta's decision to expand the Eagle Mountain Data Centre shows its commitment to this community. Eagle Mountain has experienced an enormous benefit in so many areas resulting from Meta's presence in our community. We are confident that this expansion will help lead to more positive outcomes for Eagle Mountain and Utah County," said Mayor Tom Westmoreland, Eagle Mountain.
Supporting Meta technologies
Meta also announced a US$200,000 donation in support of the Central Utah Water Conservancy District's Hobble Creek Flow Restoration project in Utah County.
Meta says the donation is part of a larger effort to fund water restoration projects that equal 200% of Eagle Mountain facility's water consumption. The company also said its in-house data centre designs are 80% more water-efficient than the industry average.
"When Meta first announced its expansion in Eagle Mountain we knew they would be a great community partner. But their impact has exceeded even our wildest expectations. Watching Meta double down again and again on their capital investment and in projects that tackle some of Utah's most pressing issues is incredibly fulfilling," said Theresa Foxley, CEO, EDCUtah.
Through the company's Data Center Community Action Grants program, itfund projects that put the power of technology to use for community benefit, connect people online or off, and improve STEM education. In 2022, it awarded 19 grants to Utah County schools and organisations. The application process for the 2023 Data Center Community Action Grants is open.
After a large expansion spree in 2021, 2022 has seen Meta announce plans to expand its Gallatin data centre campus in Tennessee, its DeKalb data centre campus in Illinois, the Huntsville data centre in Alabama, the Sarpy data centre in Nebraska, and its New Albany campus in Ohio. The company has also announced new US data centre sites in Idaho, Texas, and Kansas City, along with a new campus in Spain.