Microsoft announces new data centre region near Atlanta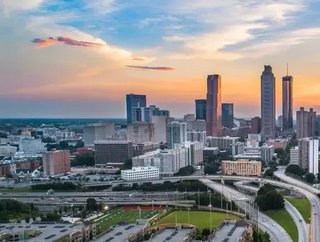 The East US 3 region will have a presence in Fulton and Douglas county, Georgia, and coincides with the purchase of a 90 acre parcel of land in Atlanta...
Microsoft announced on Thursday the creation of a new cloud region for its Azure services in the Atlanta, Georgia area.
In response to "growing customer demand", Microsoft has said it will establish the data centre region in two counties in the Atlanta area: Douglas and Fulton counties. 
The move builds upon the company's ongoing expansion into the US southwest - with its Arizona data centre region expected to reach completion later this year. 
Details of the project, including the scale of the facilities, their locations, how many data centres are planned, and Microsoft's timeline for completion, are all being kept tightly under wraps for now. However, we can make a few educated guesses.
Timeline
Microsoft's Arizona data centre region was originally announced in September of last year, and Microsoft has said it plans to bring the project online in 2021. So, we can probably assume a similar timeline for East US 3, meaning it should spin up some time in early 2022. 
Location and Facilities
Fulton and Douglas counties have been earmarked as the general location for the new region, but further details about site selection have not been made available. However, if we look once again at Microsoft's Arizona project, we see that it also spanned two main locations, Goodyear and El Mirage. The region comprised three data centres facilities and employed around 1,000 construction workers, during the build process. 
If we assume Microsoft - much like other hyperscalers - sticks to a rough template for its projects (last year, Facebook's involvement in a massive build in the Netherlands was revealed due to the shape of a proposed access road and its similarity to those in the company's existing facilities) then it's plausible to suggest that East US 3 will comprise three data centres. 
As for their proposed locations, various glowing testimonials from local mayors might help narrow that down. Alongside its press release, Microsoft trotted out Rochelle Robinson, Mayor of Douglasville, Clark Boddie, Mayor of Palmetto, and Deana Holiday Ingraham, Mayor of East Point to say things like "We're honored to have Microsoft in Douglasville," and "Having a brand name like Microsoft locate in our city speaks to the quality of our community." 
The likelihood that the region will comprise three data centres, combined with the direct involvement of the mayors of three towns within Fulton and Douglas counties, points to the data centres being located in East Point, Douglasville and Palmetto. 
Atlanta Campus
Also this week, Microsoft announced the purchase of a parcel of land in the Atlanta metro area. The 90 acre stretch expands upon the company existing presence at Atlantic Yards (the offices there are expected to be finished this year) with the addition of a future campus at Quarry Yards and Quarry Hills. 
Brad Smith, Microsoft's president, said in a blog post that "Our biggest question today is not what Atlanta can do to support Microsoft. It's what Microsoft can do to support Atlanta. And we know it will take a conversation with the entire community to find the answer."