Microsoft announces plans for three Athens data centres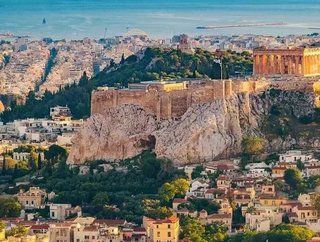 The $1bn investment in Greece's cloud infrastructure promises to help rejuvenate the country's flagging digital economy...
Standing in the elegantly (and ironically) spartan halls of the Acropolis museum, surrounded by the treasures of the past, Microsoft president, Brad Smith, and Greek Prime Minister, Kyriakos Mitsotakis, jointly announced their plan to help secure the future of the country's digital economy.
At the ceremony, which was held earlier this week, that - following months of negotiations - the US tech giant will invest a significant sum into the construction of three new data centres in Athens, as part of its GR for GRowth initiative. While the exact costs to Microsoft, as well as the specifications of the data centres in question, have not been released, the Greek government has said it expects the facilities to have a positive economic impact on the Athens economy in the realm of $1bn. 
"Today's commitment to the people and businesses of Greece will position the country among the digital leaders of Europe. A Microsoft datacenter region provides a competitive advantage to our digital economy," said Mitsotakis.
The investment, according to Smith, is the largest Microsoft has made in Greece during the 28 years the company has been operating there. He added that, "this large investment reflects our optimism about Greece's future, its forward-leaning government, and the country's ongoing economic recovery." 
As a result of the three new data centres, Athens will become part of a new wave of Azure cloud regions that Microsoft is rolling out across Europe. There is currently only one Azure cloud region in Southern Europe, located in Marseille. In May, Microsoft to establish Azure infrastructure in Italy, as well as a $1bn investment in a Polish Azure region in the same month. 
The company has now announced a total of 62 Azure cloud regions around the world, with Azure itself available to customers in more than 140 countries. In Greece itself, Microsoft has already lined up a roster of clients including some of the biggest firms in the country's financial sector. Alongside the announcement, the company also revealed that , , Group, , and had all "expressed their intent" to use Microsoft Cloud services when they come online.  
Microsoft also notes that the new Athens data centres will be constructed in accordance with the company's plans to be carbon negative by 2030, with the upcoming milestone of a shift to 100% renewable energy used in its data centres by 2025.