Microsoft to build "50 to 100 new data centres each year"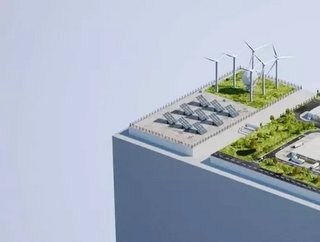 Microsoft is on track to enter 10 new countries this year, as well as to build between 50 and 100 new facilities every year "for the foreseeable futur...
The announcement that Microsoft is building a new cluster of data centres has become a regular fixture of the data centre industry's news cycle. Now, it seems as though the frequency of these announcements is going to increase dramatically. 
In on Tuesday, the company revealed that Microsoft's global cloud expansion will not only see the company enter 10 new countries this year alone, but that the tech giant is on track to build "between 50 and 100 new data centres each year for the foreseeable future." 
Microsoft currently operates more than 200 data centres around the world, which support its existing and planned Azure Cloud operations in 34 countries, and are connected by over 165,000 miles of subsea cable. 
If the announcement - which is attributed to Noelle Walsh, a corporate VP responsible for leading Microsoft's Cloud and Innovation team - is true, that would mean we're about to see the Washington-based tech giant almost quadruple its data centre portfolio before the end of 2025. That would make it one of the most significant private infrastructure projects in history. 
Courtesy of Microsoft
It also comes as something of a surprise, given that last year Microsoft said it would be scaling back investment in its data centre business due to global server component shortages. Now, it would seem that - - Microsoft has found a way past the supply chain disruptions of the pandemic (not to mention the independent shortage of components like microchips) and is ready to forge ahead at pace. 
The announcement comes just a day after Microsoft unveiled plans for into its data centre business in Malaysia. 
While the impressive claim about its rate of global expansion is certainly the most newsworthy element of Microsoft's blog post, the piece is ostensibly meant to trumpet the launch of of one of its facilities - something few people ever got to do in person, even before the pandemic. 
The tour "makes the cloud real for people and less high-tech and highfalutin," said Walsh.