Microsoft to build data centre region in Denmark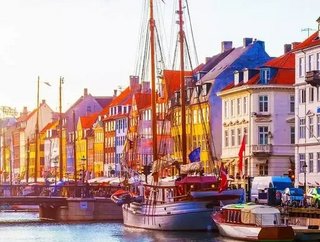 Significant investment in the new data centre region will deliver cloud services and support the country's sustainable digital infrastructure goals...
Microsoft announced today that it plans to make its biggest investment in the Danish economy to date.
In addition to establishing its next sustainable data centre region in Denmark, with the upcoming construction of a hyperscale data centre in the country, Microsoft has also committed to digitally upskilling 200,000 Danes by 2024. 
"This is a proud day for Microsoft in Denmark," said , President, Microsoft. "Building a hyper-scale datacenter in Denmark means we'll store Danish data in Denmark, make computing more accessible at even faster speeds, secure data with our world-class security, protect data with Danish privacy laws, and do more to provide to the people of Denmark our best digital skills training. This investment reflects our deep appreciation of Denmark's green and digital leadership globally and our commitment to its future."
Microsoft already employs more than 1,000 people in Denmark, and recently revealed plans to build a quantum computing research lab in collaboration with the University of Copenhagen and the Technical University of Denmark.
The establishment of the new data centre region will allow Danish businesses - including existing customers like Arla Foods, Carlsberg, Pandora and Saxo Bank - to better power crucial business applications. The project will also grant new opportunities to Microsoft Denmark's ecosystem of more than 2,000 partners, including Accenture, KMD and NNIT. According to a report by IDC, each dollar of Microsoft cloud revenue in Denmark will generate $7.23 in revenue for Microsoft's Danish partners over the next four years. 
, a Microsoft business partner, commented that "the establishment of a Danish data center region creates the basis for us to be able to use solutions based on cloud to an even greater extent. Our business is based on stable, secure and compliant operation to the financial sector, and JN Data's task is to connect the existing systems with cloud solutions so that JN Data's community can take full advantage of cloud. By doing so our customers achieve a higher speed of development, which they can benefit from when developing solutions for their customers and ultimately for the banks' customers."
Green digital acceleration
The new data centre region will centre around the upcoming hyperscale facility mentioned by Smith. Although Microsoft has so far been coy with details of the facility's size and location, they have revealed that - like its - the new data centre region will be 100% powered with renewable energy. 
A , the total emissions from on-premises servers in Denmark amount to an estimated 355,000 tons of CO2 per year. A report commissioned by Microsoft and conducted by the WSP claims that Microsoft Cloud services can be up to than traditional enterprise data centers. 
Another similarity with Microsoft's new Swedish data centre region is the emphasis on tracking and transparency of carbon emissions. The company is partnering with Energinet, the Danish national transmission system operator for electricity and natural gas, "to explore future ways of tracking and matching renewable energy on an hourly basis."