Microsoft hyperscale plans prompt Lab3 New Zealand launch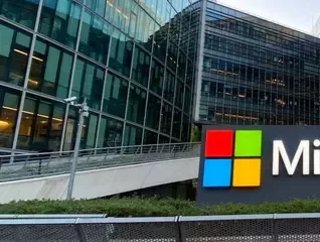 The launch of Lab3 in New Zealand is in response to surging cloud demand and Microsoft's hyperscale data centre investment.
Lab3, an Australian cloud migration specialist, has announced it is launching in New Zealand after being prompted by a surge in demand for cloud services and Microsoft's investment into hyperscale data centres. 
The company, which was founded in 2017, has appointed David Boyes as Chief Executive Officer and Rich Anderson as Chief Operating Officer. According to Companies Office records, Boyes and Anderson each have a 10% share in Lab3's New Zealand business.  Commenting on cloud migration, Boyes said: "Across New Zealand, in government and every industry sector, organisations are looking to migrate to the cloud to modernise their technology environments." He added that the Coronavirus pandemic was fuelling a " need to tap into the power of data, facilitate remote work and meet public expectations of a virtual world."
Chris Cook, Group CEO of Lab3 said the business was "first and foremost about client success" which drives the company's product innovation and motivation to expand into New Zealand. "We look forward to working closely with Microsoft to deliver more for New Zealand clients," he said.
Microsoft's New Zealand hyperscale data centre investment plan
Microsoft's investment into a hyperscale data centre region in New Zealand meant the resulting facilities will aim to provide several organisations with access to the security and scalability of a public cloud without sending data offshore.
Vanessa Sorenson, Managing Director of Microsoft New Zealand, said: "We've seen a tremendous acceleration in cloud migration over the past year as organisations have responded to global disruption and conversely, recognised the global opportunities a digital operation brings. 
"Our research with IDC shows public cloud technologies are set to create 102,000 local jobs and add [NZ]$30 billion to the New Zealand economy over the next four years, so we're delighted to welcome a partner of LAB3's calibre to New Zealand, to help more organisations realise those gains even faster," she added. 
Lab3's clients include several fintech organisations, a global software vendor, Australian federal and state government agencies, and insurance and banking corporations. The company employs over 200 staff and has three advanced specialisations across migrations, Azure virtual desktop, and security.