Microsoft to invest $140mn in San Antonio campus expansion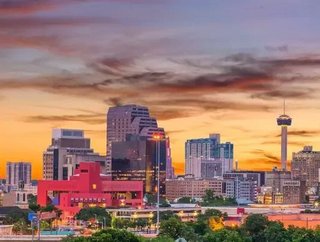 New documents filed with the Texas Government point to Microsoft investing an additional $140mn in a new data centre on its San Antonio campus...
Microsoft is planning to undertake a major expansion of its data centre campus in San Antonio, Texas. A new filed on March 29 with the Texas Department of Licensing and Registration shows that Microsoft will spend $140mn to build a new, 79,385 square foot data centre on its existing campus in San Antonio, Texas. 
The new facility, located in the Texas Research Park Campus, where Microsoft already owns 158 acres of land, and reportedly intends to invest $1bn in the construction of 1mn square feet of data centre space. There are currently under development across the Texas Research Park Campus, which began construction in 2018 and are scheduled for completion in 2023. Each building has an approximate footprint of 225,000 square feet. 
Microsoft spun up its Azure Cloud region in the Southern US in 2008, and offers access to three availability zones. The expansion of the Microsoft South Central region comes just a few weeks after Microsoft announced a new data centre region in Atlanta with the same layout and pattern of three facilities spread across two counties. 
This latest addition to its San Antonio operations would appear to be a supplemental project, likely pushed forward in response to more immediate demand for cloud services across Texas and the surrounding states. 
This latest development phase is expected to begin construction in May of this year and come online in February of 2022, further adding to Microsoft's significant presence in the city. Currently, Microsoft is advertising four open jobs in its San Antonio data centre business, including a Data Centre Technician role that was posted two days after the company filed its project planning documents with the Texas Government. 
San Antonio is fast becoming a hub for leading data centre operators looking to bolster cloud regions across Texas. CyrusOne already operates several data centres in San Antonio, and Amazon Web Services is reportedly planning to bring three new hyperscale cloud facilities online in the city by the end of 2021. 
The design of the new project is being undertaken by North Carolina-based firm Phillips Architecture. The company has worked with Microsoft before, although this appears to be the first data centre the company will deliver for the tech and cloud giant. 
Microsoft's record with contractors in San Antonio is spotty. In 2020, local construction company Rogers-O'Brien Construction sued Microsoft over allegedly unpaid fees for data centre work in the area. The withheld fees, according to the suit filed by Rogers-O'Brien Construction, amounted to more than $34mn.