Microsoft to invest US$1 billion in Malaysian data centre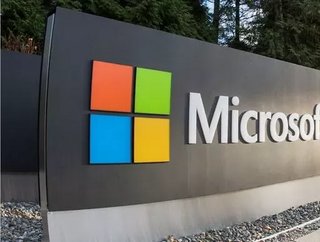 Microsoft is building its first data centre in Malaysia with a US$1 billion investment which will also be used for the "Together with Malaysia" initiati...
Microsoft is investing US$1bn to build its first data centre in Malaysia over the next five years, the Malaysian Prime Minister announced on Monday.
The U.S. tech company's investment will also fund its "Bersama Malaysia" - Together with Malaysia - initiative, which aims to educate 1mn citizens in digital technology, as well as help to roll-out the government-supported MyDigital Alliance Leadership Council.
The council aims to allow businesses to collaborate on cloud-first and digital-native technology.
Talking of the new project, Malaysia's Prime Minister, YAB Tan Sri Muhyiddin Yassin, said: "This significant investment from Microsoft further fortifies Malaysia's position as a potential regional data hub, and we stand to welcome more such partners as we work with our stakeholders to continually improve Malaysia's value proposition in this big data space."
Jean-Philippe Courtois, Executive Vice President and President of Microsoft Global Sales, marketing and Operations, believes the new data centre will be a transformation for the country.
He said: "The upcoming data centre region will be a game-changer for Malaysia, enabling the government and businesses to re-imagine and transform their operations to the benefit of all citizens."
Companies such as Petronas - a Malaysian corporate organisation - and Celcom Axiata Berhad have signed to be cloud customers for the new facility.
Microsoft hopes that its investment, partners, and customers will help to create more than 19,000 new direct and in-direct jobs in the country.
Malaysia recently made the headlines in data centre news following its "cabotage policy" which saw Malaysian politician and President of the Malaysian Chinese Association receive criticism for revoking an exemption put forward by the policy.
You can read Data Centre Magazine's story on this here.