Microsoft invests in Swedish sustainable data centre region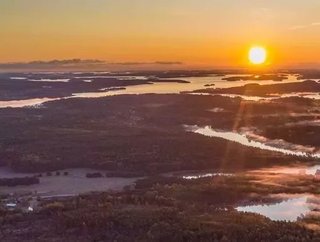 The new data centre region will allow Microsoft to offer world class cloud services to the Swedish Digital Economy starting in 2021...
Microsoft on Tuesday a new milestone in its ongoing investment in Sweden's digital infrastructure. The company confirmed plans to open a sustainable data centre region with facilities in Gävle Sandviken and Staffanstorp. 
The new region, which will begin operating in 2021, will bring Microsoft Azure and other cloud service capabilities to Sweden, a move which Microsoft claims will help the country's businesses "empower employees, engage customers, transform products and optimise operations — all through connected experiences and supported by advanced data privacy and security."
The project was originally announced in , when Noelle Walsh, CVP, Cloud Operations & Innovation at Microsoft, announced that "We intend for our data centers in Sweden to be among the most sustainably designed and operated in the world with the ultimate ambition of achieving zero-carbon operations."
Microsoft is continuing to emphasise the environmental sustainability of the Swedish data centre region. Earlier this year, the company announced plans to decarbonise its data centres, making the transition to 100% renewable power in its data centres by 2025, with a further goal of becoming . 
"Building on Microsoft's 35-year history in Sweden and strong partnerships across the energy, manufacturing and retail sectors, we are looking forward to delivering the Microsoft Cloud from this new datacenter region in 2021. We believe that digital transformation should always be both inclusive and sustainable. As such, we will provide digital skills training for up to 150,000 citizens, to help support their employability and empower them to take advantage of the opportunities that this investment brings to Sweden. It's a game-changer that the new cloud region will be powered by 100% renewable energy, thanks to our partnerships with Vattenfall and a world-class sustainable design," said Jean-Philippe Courtois, Executive Vice President and President, Microsoft Global Sales, Marketing and Operations, on Tuesday.
According to Microsoft's own , Microsoft's Cloud Services are up to 98% more carbon efficient than a traditional enterprise data centre. The company has supposedly selected Sweden as the flagship location for its ongoing sustainability efforts due to the country's "strong commitments to reduce environmental impact," highlighting the government's Fossil Free Sweden initiative. 
The Swedish data centre region will also be the first hyperscale cloud region in the world to use Vattenfall's 24/7 solution. is a Swedish renewable power firm that will use Microsoft's Azure IoT technology to allow for of renewable energy generation and demand from Microsoft's facilities.  
"Vattenfall aims to enable fossil-free living in one generation, and we are proud to support this goal, with Microsoft as the first hyperscale cloud provider to use the Vattenfall 24/7 matching solution to measure hourly energy consumption for renewable energy matching. In this way, Microsoft is able to translate sourcing of renewable energy into a positive climate impact by providing information on the source of energy not just on a monthly or yearly basis, but on an hourly basis," said Andreas Regnell, Senior Vice President of Strategic Development at Vattenfall.