Microsoft to make huge infrastructure investment in Taiwan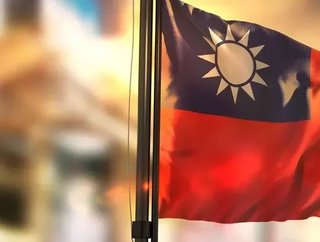 Four new projects in Taiwan, including a data centre region, represent Microsoft's largest investment in the country for 31 years...
Microsoft is dramatically ramping up its investment in Taiwan amid the US-China trade war. In a press conference this morning, the Washington-based tech firm announced plans for a major expansion of its cloud infrastructure in Taiwan, representing the company's .
The investment will see Microsoft develop four major projects in the country over the next few years, including the creation of a Taiwan based data centre region which will form the base for Azure cloud in the APAC region, the creation of a new cloud hardware team, the launch of an industrial ecosystem and an expansion of its cybersecurity capabilities, according to a report by Taiwan News.  
The project has been in the ongoing Reimagine Taiwan initiative, a government program to upskill and digitally enable more than 200,000 Taiwanese people by 2024. 
Microsoft's decision to further invest in Taiwan as a base for its cloud, AI, IoT and edge solutions in APAC is expected to support the government's goals, as well as creating significant benefits for the country's economy and create "tens of thousands of jobs."
"Today is a very important day for Microsoft in Taiwan," said at a company press event, adding that he believed the company is up to the challenges ahead.  
commented on the announcement: "Technology has a critical role to play in supporting economic recovery and opportunity everywhere. Microsoft is committed to fostering local innovation to support digital transformation across the public and private sectors in Taiwan. Our new investment in Taiwan reflects our faith in its strong heritage of hardware and software integration. With Taiwan's expertise in hardware manufacturing and the new datacenter region, we look forward to greater transformation, advancing what is possible with 5G, AI and IoT capabilities spanning the intelligent cloud and intelligent edge."
Investment by Western tech firms in Taiwan is not a new phenomenon. In 2018, Google announced plans to hire 300 technology professionals in the country, and to train another 5,000 AI students, following its acquisition of Taiwanese tech giant HTC, and IBM also expanded its own R&D centre in the country around the same time. 
"There's no lack of hardware as well as soft talent that these institutions can take advantage of," said Tony Phoo, an economist at Standard Chartered bank in Taipei, in . "Taiwan has some of the best talent around the region, and it comes cheap as well. If you want to establish a data center to be located in Northeast Asia, Taiwan looks attractive."