Microsoft ramps up efforts to decarbonise data centres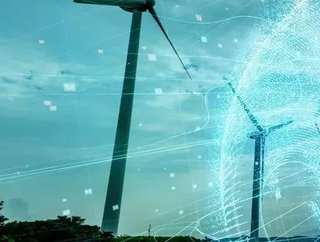 Microsoft has trialed the usage of fuel cells to facilitate decarbonising data centres in a bid to help become more sustainable...
Microsoft has announced the company's goal of becoming carbon negative by 2030. They have stated that their first steps are "to ensure that our funding will maximise carbon being taken out of the atmosphere, we are doubling down on scientific verification of each project, and using this RFP to harvest and share best available science and market intelligence on carbon removal."
A recent trial using fuel cells to power servers have revealed they could facilitate the goal to decarbonise data centres. The company has achieved a record in being the first to trial this innovative technology and succeed in powering a rack of data centre servers for a total of 48 hours. 
These custom cells were designed by the US National Renewable Energy Laboratory, are set to replace the existing diesel generators and are confirmed to be an economically viable alternative. 
Behind the drive towards sustainability
Data centres are known to be energy-hungry and it is estimated that data centres on average use between 200 terawatt hours to 500 terawatt hours of electricity alone, equating to approximately 3.5% of the global energy demand in 2020. Data centres alongside cloud providers depend on generators powered by diesel which contribute negatively to the high levels of emissions and energy consumption. 
Therefore, it is with these figures that Microsoft is dedicated to reducing their carbon consumption to zero while also eliminating its dependence on diesel. This will also help to reduce their scope 1 emissions. 
Future steps
In order to become carbon negative, Microsoft and its third parties, including NGO Winrock International and Carbon Direct, an advisory firm, are setting out to thoroughly investigate and vet each and every project. 
As part of the companies pledge to become more sustainable, Microsoft's Climate Innovation Fund has made its first investment. Energy Impact Partner (EIP) is a global platform dedicated to reducing and promoting the decarbonisation and decentralisation of the energy industry. 
Microsoft's very own sustainability calculator has also recently been launched, using AI and advanced analytics to aid and provide organisations with insights into how they can reduce their carbon footprint. 
The tech giant has also stated that "In the upcoming months, we'll be working with our suppliers on a phased approach to develop a timeline, new ideas, tools and processes. This reporting is the first significant step toward helping our suppliers reduce their emissions in alignment with Microsoft's goals of transparency in emissions reductions,".