Microsoft rumoured to invest $2bn in Hyderabad campus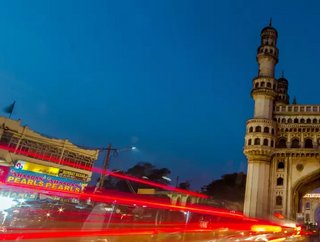 Microsoft is reportedly in talks to set up a massive hyperscale campus in Hyderabad, India
The cloud and data centre arm of Microsoft might be about to build India's biggest data centre campus to date. A report by the Business Standard has claimed that the Seattle-based tech giant is in the final stages of talks with the regional government in Telangana, and has supposedly "zeroed in on a land parcel" near Hyderabad. 
There's some doubt over the validity of the Business Standard's claim due to the sheer scale of the reported capital investment. Microsoft is allegedly preparing to spend $2bn to develop the new Hyderabad campus, a staggering sum for a single facility. 
It's even a good deal more than Azure Cloud typically spends on setting up an entire data centre region. Based on the investment and available designs for the company's other major projects announced this year (including a new cloud region near Atlanta, and a major development in Malaysia) Microsoft tends to build three hyperscale data centres in reasonably close proximity to one another, and tends to spend around $1bn on the first phase of the region. 
In India, where construction costs are cheaper than the US, $2bn seems a little high. 
For context, Indian firm Web Werks recently announced a $100mn investment in a 125,000 sq ft project in Bangalore, CapitaLand-owned Ascendas India Trust announced that it was planning to spend $162mn on a 90 MW campus in Navi Mumbai, and earlier this year, NTT announced a $2bn investment in its Indian footprint as part of an expansion project that would add more than a million square feet spread across six different facilities. 
There are three possibilities: local news sources are just plain wrong, which is definitely possible; Microsoft is paying well over the odds for a new region, which is highly unlikely; or the cloud giant is planning what may be the biggest data centre cluster in India to date. 
Currently, the Indian data centre market is on the cusp of a massive boom, as the country's digital economy races to catch up with a massive population and rapid economic growth. It's no secret that data centre demand (which already far outstrips supply) is only going to grow. A $2bn development from Microsoft could be the most compelling demonstration of this trend that we've seen so far. 
Even so, it would definitely be a break with established practice - something that hyperscale cloud firms aren't often wont to do; Microsoft, Facebook, AWS, and other hyperscale players trade on heavily standardised design principles that allow them to recreate the same level of service and customer experience anywhere in the world. 
It's not like Microsoft is playing catch up either. The company already owns and operates three cloud regions in India, in Pune, Chennai, and Mumbai. All three of those facilities opened back in 2015, however, and six years later, Microsoft may have decided it's time to take its operations in India to the next level.