Microsoft Sweden data centres to use low-carbon fuel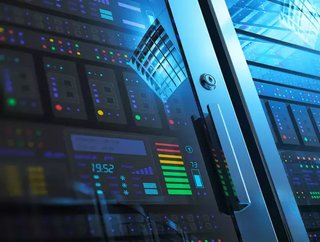 Microsoft's data centres in Sweden will be powered by low-carbon energy after receiving a supply from Preem, a Swedish biofuels and petroleum company.
Microsoft has announced that its data centres in Sweden will be powered by low carbon fuel, receiving a supply of the fuel from the Swedish petroleum and biofuels company, Preem. Microsoft claims that the new cloud region based in Sweden will be among the "most sustainably designed and operated in the world" as it aims to achieve its goal of becoming carbon neutral by 2030.
The fuel, called Preem Evolution Diesel Plus, will be available as an option for powering backup generators at the company's Swedish data centres, Microsoft said. The organisation also says that a reason for choosing Preem is due to the contents of the fuel which includes "at least 50% renewable raw material". 
Talking about the importance of sustainable fuels and renewable energy, Noelle Walsh Corporate Vice President of Cloud Operations and Innovation at Microsoft, said: "While diesel fuel accounts for less than 1% of our overall emissions, we believe it is important to help accelerate the global transition away from fossil fuels and a step to help drive demand for sustainably-sourced, low-carbon fuels". 
Increasing the sustainability of the cloud industry
Used as a backup power supply in data centres, generators have used conventional fossil-based fuels as a power source for a while. However, Microsoft says that the move represents the first time a cloud service provider has intended to introduce a more sustainable fuel such as Preem Evolution Diesel Plus. The project will also be completed in collaboration with a second generator supplier, Caterpillar. 
Mark Monroe, a Principal Engineer for Microsoft's Data Centre Advanced Development team, admits that the company rarely uses diesel generators for its data centres. "We don't use the diesel generators very much. We start them up once a month to make sure they run and give them a load test once a year to make sure we can transfer a load to them correctly, but on average they cover a power outage less than one time per year", he said. 
By acquiring Preem Evolution Diesel Plus, Microsoft says that it expects "at least 45% lower net carbon dioxide emissions compared to conventional diesel fuel". Christian Bjerdén, VP Head of Sales at Preem, expressed his enthusiasm for the partnership. He said: "Preem wants to be part of the transition to sustainability and today invests significant resources in developing the market's most sustainable fuels. We are extremely pleased that Microsoft has chosen to collaborate with us in its journey toward becoming carbon dioxide negative by 2030. The collaboration with Microsoft and Caterpillar bodes well for the future". 
Noelle Walsh concluded that Microsoft will "continue to innovate and partner to create and implement viable solutions to eliminate dependency on traditional diesel fuels" as the company looks towards its 2030 sustainability goals. While no official launch date has been confirmed for the integration of the fuel, Walsh added that the company "looks forward to sharing more progress on this journey along the way".