Microsoft to reduce data centre emissions in New Zealand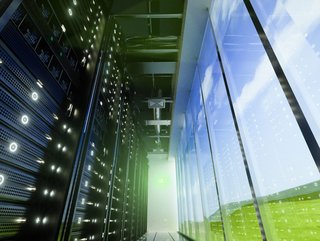 Microsoft has teamed up with sustainable electricity firm Ecotricity to ensure its new data centre regions New Zealand is powered by carbon free energy
Microsoft has partnered with sustainable electricity supplier Ecotricity to power its forthcoming New Zealand data centre region, which comprises three separate data centres.
Ecotricity will ensure Microsoft's new data centre region in New Zealand is powered by 100% carbon-free energy when it launches. The data centre region will only use Toitu carbon-zero certified electricity from solar, wind and hydro energy sources.
The move also supports the shift from on-premises computing to the cloud, with a Microsoft study having shown that the Azure cloud platform can be up to 93% more energy efficient and up to 98% more carbon efficient than on-premises solutions.
"This is why Microsoft is so committed to changing the way we power our data centres and would encourage others to do the same. But we also recognise it's hard to leap straight from today's power generation model to a completely decarbonised electricity grid. We all need to make a transition, which will involve strategic investments and changes in procurement practices," said Brett Shoemaker, Chief Sustainability Officer, Microsoft ANZ.
Making data centres more sustainable
The partnership is a key step in helping Microsoft meet its commitments to become carbon negative by 2030, remove all historical carbon from the environment by 2050, and use 100% renewable energy by 2025. To reach this, data centres must be part of the solution for broad decarbonisation.
Microsoft previously announced reducing water use in data centre operations by 95% by 2024. The company's commitment to be water positive by 2030 requires that it looks across every aspect of its operations to reduce and eliminate water use.
Microsoft's US$1bn Climate Innovation Fund is another way that it is fostering innovation for sustainable growth.
Since launching in 2020, the fund has been helping companies to build climate technology solutions that are aligned to our core business and that of our customers. It has also been providing much-needed capital for climate solutions in underfunded markets, as well as ensuring that developing economies and underserved communities are benefitting from these solutions.