Naver latest tech company to exit Hong Kong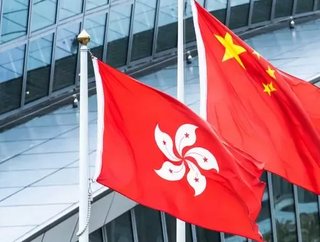 Foreign tech companies have been pausing or terminating their relationships with Hong Kong in the wake of a new security bill...
On Monday, - one of South Korea's leading tech firms, and the country's alternative to Google - to move one of its backup data centres from Hong Kong to Singapore. 
The data centre is responsible for backing up sensitive information and key data that is stored in its primary data centre in Chuncheon, the capital of Gangwon province - which lies to the Northeast of Seoul. Naver reportedly maintains its overseas facilities in the event of Korean infrastructure being compromised, either by an attack from the DPRK or a natural disaster. 
The company, which is Korea's in the country's cloud market, said that it had decided on the move following the passage of Hong Kong's new security law, which was passed by the Chinese government earlier in the month. 
"Naver is relocating a data center that backs up an important set of data from Hong Kong into Singapore to better store and manage users' data in line with an operational direction toward strengthening data protection," said a Naver representative on the company's blog, .
Widespread concerns over data security and privacy have prompted Naver's withdrawal from Hong Kong, as consumers and enterprises have raised complaints about the Chinese government's ability to access personal information contained within Hong Kong's borders. 
Despite maintaining that no such leaks of personal information had occurred, Naver "deleted all backup data saved at the center in Hong Kong early this month and completed formatting the server," the company said to representatives of Yonhap News Agency this week. 
Naver is not the only tech giant to distance itself from the troubled Administrative Area. Two weeks ago, social media platform Tik Tok that it was pulling out of Hong Kong due to difficulties remaining compliant with the new security measures. Hong Kong - along with Macau and Taiwan - is one of the few places where Chinese citizens have access to Western social media platforms and websites. 
However, major US tech companies, including Facebook, Microsoft, Google, Twitter and Zoom, have all suspended the processing of requests for user data from the Hong Kong authorities while they study the new law, which may have the PRC government the power it needs to bring its satellite territories behind the "great firewall" that has created a completely different internet in mainland China compared to the rest of the world. 
Whether this development marks the beginning of the end for Hong Kong's identity as a regional tech and IT hub, or whether the country will bounce back, remains to be seen.