Navigating risk in the era of artificial intelligence
By Tim Wright, partner at Fladgate LLP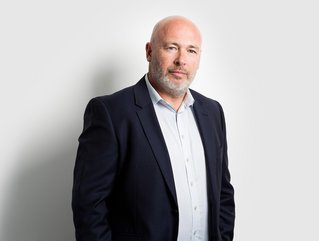 Tim Wright, partner at Fladgate LLP
Tim Wright, partner at Fladgate LLP discusses how the growing adoption of AI has impacted data centres and how to manage these risks more effectively.
The last few years has seen the rapid adoption by data centre operators of a broad range of artificial intelligence systems and tools linked to an exponential improvement in AI's capabilities resulting in improved data processing power, machine learning algorithms and data availability. As a result we are seeing AI increasingly used in data centre design and operations to carry out a very wide range of operations such as improving energy efficiency, reducing carbon emissions, providing predictive maintenance, improving security and automating routine activities.
And recently, generative AI has exploded in the public's consciousness due to the increasing availability and accessibility of deep learning models, as well as the rise of social media platforms and online content creation. Generative AI (prompt-led chatbots trained on large language models - or LLMs) can be used to create realistic text, images and videos, leading to its rapid uptake in various industries. Perhaps best known is OpenAI's ChatGPT, which sits amid a growing array of similar and related tools including Bing from Microsoft, Google's Bard, Stable Diffusion, DALL-E and Hugging Face.
Essential role of data centres
With the rise of AI, data centres have become even more important – for example the LLMs on which much generative AI is trained require huge amounts of textual data to be processed and analysed, using deep learning techniques, such as neural networks, which enable the model to understand the patterns and structures of language at a high level. For instance, the ChatGPT language model is reported to have been trained on, in effect, the entire internet including a whopping 570GB of data obtained from books, articles, web pages, Wikipedia, social media and other text-based content.
Costs and risks
However, this huge growth comes with increased costs and risks. Increased costs include:
Compute costs: Generative AI, particularly deep learning models, require massive amounts of computation power to train and generate outputs. Running ChatGPT, which is hosted in Microsoft's Azure cloud, is said to cost US$100,000 a day.
Energy costs: The increased computational demands of generative AI mean that data centres consume more energy, leading to higher operational costs and, potentially, increased carbon emissions.
Maintenance costs: Data centres operators must continually invest in upgrading their infrastructure to support the ever-increasing demands of generative AI models, which can be costly and time-consuming, particularly for smaller data centres with more limited resources.
Data centres store sensitive details that are used to train AI models, sometimes including personal and financial data. The risk of data breaches and cyberattacks has increased with the rise of AI, with bad actors seeking to exploit vulnerabilities in AI models and data centres to steal data, disrupt operations or manipulate AI models.
Other risks of hosting and processing LLMs include the potential of becoming embroiled in claims brought by rights' holders who argue that their intellectual property has been infringed. And because these models can be used to generate fake news and deepfakes, data centres hosting such models risk getting inadvertently associated with bad actors using AI in nefarious ways.
Another important aspect of managing the risks associated with AI is proper data governance. This includes establishing clear guidelines and policies for data collection, storage and use. Data governance also involves implementing appropriate security measures, such as encryption and access controls, to protect against data breaches and cyberattacks. Training and education are also essential for managing the risks associated with AI.
Best practices and strategies
Adopting a strategic approach will deliver positive results. Best practices include:
Implementing robust security measures
Monitoring and auditing AI systems, and
Prioritising ethical and responsible AI practices
Implementing this approach, data centre operators should ensure that they have comprehensive policies, that their staff are properly trained, and that their customer contracts offer robust protection, establishing clear expectations and responsibilities between data centre operators and their customers with respect to AI-related and other risks, including in relation to third party claims, as well as compliance with applicable laws and regulations.
In addition to these contractual provisions, data centre operators can also work with their customers to develop best practices and guidelines for the use of AI technologies in their applications and services, as well as horizon watching and handling changes to regulations. This can include recommendations for data privacy and security, algorithmic transparency and explainability and ethical considerations.
By working closely with their customers and establishing clear contractual agreements and best practices, data centre operators can help to mitigate the risks associated with the use of AI technologies. This can help to build trust and confidence among customers and stakeholders, and position data centre operators as responsible and ethical actors in the growing field of AI.
Overall, while the adoption of AI has the potential to revolutionise many industries, it also presents significant challenges and risks to operators of data centres who will need to carefully consider these risks and take appropriate measures to mitigate them.
Tim Wright is a partner at Fladgate LLP, a law firm with a history spanning more than 260 years. Fladgate has a range of high-profile clients including Yo! Sushi, Condé Nast Publications, Ocado, Random House Group, Monster Energy and The National Portrait Gallery.