New data centre lobby opposes proposed Irish moratorium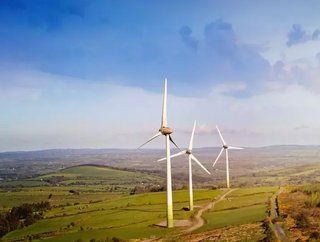 Amazon and Google are among data centre operators backing Cloud Infrastructure Ireland, a new lobbying group fighting a recently proposed moratorium
In response to a recently proposed moratorium on all new data centre builds in Ireland, several leading figures in the country's data centre community have formed a new lobbying group, the sole purpose of which is to kill the sustainability-focused legislation. 
Formed by the country's most prominent business lobby, Ibec, Cloud Infrastructure Ireland comprises some of the country's biggest public cloud data centre operators, including Amazon Web Services (AWS) and Google. The new lobbying group's sole objective is to overturn or erode the recently proposed ban on data centre connections and proposals from the utilities regulator to prioritise national grid access. The proposed ban centres on the continued environmental impact of large data centre sites (of which there are more than 100 in Ireland, largely concentrated in and around Dublin), which it claims are an unsustainable drain on the country's renewable energy generation capabilities. 
The moratorium is being backed by Deputy Brid Smith of the Oireachtas, who launched the bill last month, noting that "the target of reaching a reduction in greenhouse gas emissions of 51% by 2030 cannot be met if we continue to facilitate the growth of data centres in this country." 
Smith continued: "Real climate action can't happen if we are simultaneously planning to have over half of any increase in renewable energy swallowed up by mega data centers by 2030. We can't reach our commitments under Paris and pretend that we can allow 100 plus data centers over the next decade. Other states and cities have also looked to impose restrictions on their growth. We must act now if we are serious about the climate emergency."
The bill potentially represents the harshest measures taken so far against an industry that faces increasing scrutiny for its consumption of energy and water in Ireland and beyond. If successfully introduced, the bill would ban not only new data centre builds, but also any construction of new natural gas and fracking infrastructure. "There is no way we can reconcile the economy with the needs of addressing the climate crisis when more than 100 data centres are planned in the country, which will consume more than 70% of whatever renewable energy we produce," wrote Smith.   
Cloud Infrastructure Ireland's submission to the Irish Commission for Regulation of Utilities makes the counter argument that "a moratorium on processing data centre applications in Dublin is the least desirable of the current options under consideration," instead proposing a compromise in which connections to the grid are prioritised according to the ability of each data centre to bring on generation and/or storage equal or greater to their demand.