New report predicts growth in carbon neutral market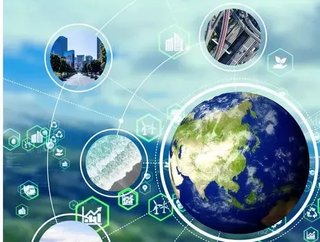 A new report published by Research and Markets has predicted the carbon neutral data centre market will grow by US$5.96 billion by 2025...
The carbon neutral data centre market is expected to grow by as much as US$5.96bn by the year 2025, a new report suggests.
The report, published January 2021 by Research and Markets, hints that the value of the market will rise from US$3.46bn to US$ 9.42bn over the next four years. 
It is said that the rise is caused by "several government policies and environmental regulations", such as the International Climate Agreement, which aim to reduce carbon emissions. 
According to the report - which mainly focuses on carbon neutral data centre types and solutions, end-use industry, and government programs, trends and opportunities - ongoing cloud migration has also contributed to the growth of hyperscale data centre types. 
It said that the colocation type data centre currently holds the second-largest share in the market, just behind the hardware segment, and that the ongoing trend in digitisation has allowed many start-ups to also grow.
This includes support from evolving technologies such as artificial intelligence (AI), the Internet of Things (IoT), and extended reality. 
All data centres have hardware equipment and devices which are part of their operations, including power and cooling equipment, servers, storage and devices for networking. 
From these devices, servers use almost half of the total data centre power consumption.
The report predicts that the power consumption of the cooling and power segment will reduce over the forecast period of 2021-2025, as a result of an increase in demand for efficient cooling systems. 
Research and Markets' full report can be found  
Competitive Landscape
A competitive landscape for the carbon neutral market has shown companies are starting to acquire strategies such as product launches and business expansions. 
Other strategies adopted include joint ventures, business developments and partnerships and collaborations, with the latter being the most key player strategy in the market.
In August last year, data centre operator Equinix entered into a strategic partnership with tech giant Google, allowing enterprises to use Equinix's services to connect more easily with Google Cloud.