NEXTDC announces 300MW Sydney data centre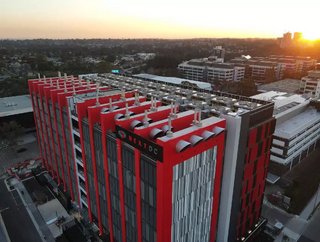 Australian data centre operator NEXTDC secures a new 300MW facility in Sydney as part of its long-term development strategy
NEXTDC, a data centre operator based in Australia, has announced a new 300MW data centre in Western Sydney. The facility, called "S4 Sydney" is part of the company's long-term data centre development strategy. 
Talking about the company's existing centres, Craig Scroggie, Chief Executive Officer and Managing Director of NEXTDC, said: "The demand for premium quality data centre assets in digital gateway regions such as Sydney continues to reflect the growth trajectory of technology infrastructure over the next decade. 
NEXTDC looks forward to being able to offer our customers dual availability zone solutions across our existing S1 and S2 Macquarie Park and S3 Gore Hill metropolitan data centres as well as this new S4 hyperscale campus in Western Sydney," he added. 
According to the Australian operator, the centre, which has been described as a "long-term expansion opportunity, will aim to provide data centre services to Hyperscale Cloud Providers in a new Availability Zone within the Sydney market not currently serviced by NEXTDC's existing data centres (S1, S2, and S3, which is under development). S4 will also play a critical role in enabling Enterprise and Government customers to scale their critical infrastructure platforms in this important digital gateway region, NEXTDC said. 
S4 Sydney will be located in Horsley Park, 42km west of Sydney's central business district and will be near a major electricity substation, as well as telecommunications facilities and public infrastructure. The total size of the site will be approximately 124,000sqm, and is expected to accommodate S4 Sydney with 300MW of capacity, subject to Development Approval.
NEXTDC is expecting to create more than 500 jobs for the NSW economy during S4 Sydney's development phase over the next few years. 
The Australian data centre market
The data centre market in Australia is expected to grow at a compound annual growth rate (CAGR) of around 4.5% during the forecast period 2021 to 2026. Factors affecting demand for data centres in the country include the growing cloud computing`(further fueled due to COVID-19), increasing cloud computing among SMEs, government regulations for local data security, and growing investment by domestic players.
Currently, around 10 to 15% of data is created and processed outside of main centres. However, this number is expected to increase to between 60 and 70% by 2025, according to a report by Mordor Intelligence. 
In addition, several government initiatives such as the Australian Government Information Management Office (AGIMO) are leading the optimisation of data centre resources, introducing the Australia Government Data Centre Strategy 2010-2025, which represents a change from government-run data centres to third-party, multi-tenant facilities, Mordor Intelligence said.