NEXTDC to invest US$100mn in new 10MW Tier IV data centre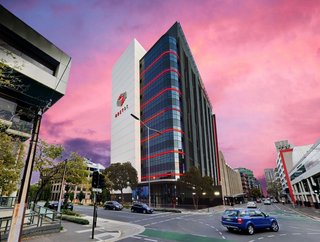 NEXTDC has announced it is spending US$100mn to construct a new 10MW Tier IV data centre in South Australia
NEXTDC, has announced has reached an agreement to purchase land in Adelaide to construct a new 10MW data centre as part of a US$100mn investment.
The new facility, called A1 includes an Innovation Centre delivering an entrepreneurial incubation hub that will utilise local technology expertise and enhance South Australia's global reputation for hi-tech, including capabilities to support knowledge workers in machine learning, artificial intelligence, data analytics and cyber security.
NEXTDC CEO, Craig Scroggie said: "We are honoured to have been selected by the City of Adelaide to develop this strategic site into a new world-class technology centre of excellence. We are excited to be a part of the growing ecosystem of leading technology companies that are investing in the South Australian economy."
"Our partnership with the South Australian Government was instrumental in developing our long-term strategy to support the growth of the state" Mr Scroggie continued. "This digital infrastructure development represents an important investment in South Australia, that will further support and accelerate the growth of the SA Government's Digital transformation strategy".
A1 to be South Australia's first Uptime Tier IV certified data centre
The company claims that, once completed, A1 will be South Australia's first completely fault-tolerant, Uptime Institute Tier IV certified data centre facility. Centrally located at 211 Pirie Street Adelaide, A1 is intended to deliver up to 10MW of critical power and direct cloud interconnection capability. Additionally, A1 will offer mission critical operational support, providing highly reliable and customisable business continuity, disaster recovery, security, network and remote operations suites to house essential personnel safely and securely.
"NEXTDC is in good company here in Adelaide with the likes of Amazon Web Services, Google Cloud, Microsoft Azure, the Australian Institute for Machine Learning and the MIT bigdata Living Lab," said Minister for Trade and Investment, Stephen Patterson.