NorthC acquires Netrics data centres in Switzerland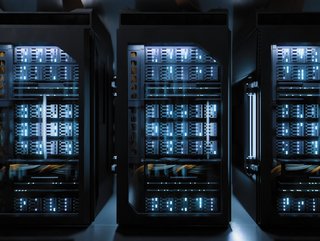 NorthC is expanding its business in Switzerland after acquiring data centres from Netrics, marking the company's entry into the Swedish market
NorthC, the largest regional data centre provider in the Netherlands, has signed an agreement to acquire the data centres and connectivity services of Netrics in Switzerland. This marks NorthC's entry into the Swiss market and its second international acquisition, following the acquisition of IP Exchange in Germany, in November of 2021.
The transaction includes three data centres – two in Münchenstein (near Basel) and one in Biel – with a total floor space of around 13,000 m2, over 7.5MW power capacity and opportunities for further expansion. The data centres are connected via a high-speed backbone fibre-optic network and have a strong position in the Basel and Biel-Bern regions.
Via this acquisition, NorthC further expands its growing network of regional data centres in northwest Europe and this will now also allow the company to service customers operating in Switzerland. With the ongoing digital transformation and the further evolution of the cloud, IoT, AI and 5G, the company is ready to support the needs of organisations for hybrid multi-cloud solutions, colocation services and connectivity solutions, all closer to the Edge.
Entering the Swedish data centre market
NorthC's presence in the region enables the company to distinguish itself with a personal, customer-centric approach and the creation of regional ecosystems, closer to where customers work and deliver their services to end-users. This is the basis of NorthC's long-term customer relationships. This acquisition provides NorthC with a solid platform to create a leading regional network in Switzerland, similar to its Dutch network of regional data centres.
Alexandra Schless, NorthC's CEO, said: "The acquisition of these three data centres and connectivity services is an important next step in NorthC's European growth strategy, following the acquisition of IPX in Germany. We are excited to welcome these activities and the highly experienced team into our organisation. We are convinced that a platform of regional data centres with a wide geographic reach allows our customers to optimise their redundant infrastructure and for them to benefit from regional ecosystems.
"Additionally, this acquisition means that NorthC can further build on a strong fibre-optic infrastructure and to integrate the existing three data centres into NorthC. The ongoing synergy between the data centres in Switzerland and the rest of the NorthC offers opportunities for both our customers and the group to further expand and optimise our services portfolio."
Completion of this acquisition is subject to customary terms and conditions. NorthC has been advised by Greenhill acting as M&A advisor, with Hogan Lovells and Prager Dreifuss serving as legal counsels on the transaction.