Northern Data acquires new facility in northern Sweden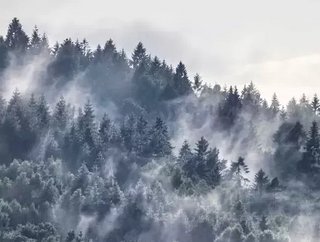 The new site is powered with 100% renewable energy, including up to 4.5 GW of available hydroelectric power...
German data centre operator Northern Data has announced the acquisition of a new facility located in the north of Sweden. Purchased in response to "massive customer demand", the new facility comprises six data centre halls spread over 2.5 hectares of land. 
The purchase has been funded by an issuance of €21mn in shares, and a cash payment of €4mn.   
Following the acquisition, Northern Data plans to further expand the facility to an unspecified degree. 
The facility is located in the Swedish city of Boden, some 80km south of the Arctic Circle. Consistently low ambient temperatures (the area annually averages around 1.3 degrees Celsius) will, Northern Data claims, make the data centre ideal for hosting power-intensive high performance computing (HPC) workloads. 
As a result of low ambient temperatures and cutting-edge design, the facility has an outstanding PUE of 1.07, well below the industry average of 1.67. 
Northern Data adds that, in addition to low temperatures to support efficient cooling, the area is uniquely well-connected to local renewable power generation resources. Electricity used to power the site is being drawn from 100% renewable sources, including local hydro power generation plants, which can provide approximately 4.5 GW (or 14 terawatt hours (TWh) per year) of electricity at ultra-low prices. 
"Due to the high demand for HPC capacity, we are constantly reviewing options to quickly secure additional sites through acquisitions in addition to building our own data centres. This allows us to further accelerate our growth," commented
"In view of this strategy, the new site in Northern Sweden is not only a real stroke of luck but also a significant expansion step for our company. Not only can we use it instantly, but we can also expand and develop it quite considerably, which we will do immediately. Our new site offers important advantages, such as lowest energy costs and ultra-efficiency, which will make it an important part of the Northern Data group going forward."
The site, which was previously owned by Hydro66, received several sustainability awards, and has achieved a number of efficiency certifications that rate it among the best-performing data centres in the world.