Novva wins Utah award for most outstanding data centre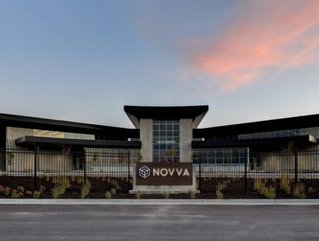 Novva has been selected for a Utah Design Award for the most outstanding data centre project, one of 38 winners in total
Utah-based data centre company Novva has won an award for being the 'the most outstanding data centre' in the U.S, state's 2021 Most Outstanding Projects awards. The company's Utah facility was chosen from 90 applicants and was one of 38 overall winners decided by a panel of five industry professionals who chose the companies based on the most innovative design for each category.
Novva's Most Outstanding Data Centre project title is centred around both its technical build features as well as its overall design elements and aesthetic. With callouts to its massive campus size and critical power capabilities, the magazine notes the centre's ability to provide "unprecedented connectivity" to the state.
The award also highlights the construction specifics, including its reinforced concrete walls and buckling-restrained brace frames, among others that qualify the space as an essential facility. Moving to the interior of the building, the 4,000 sq ft meeting lounge, black Italian marble floors, and various water and fire features are among some of the Japandi – a mixture of Japanese and Scandinavian design elements – aesthetic elements that caught the attention of the awarding industry professionals.
What are some of the features of Novva's Utah data centre?
The Novva data centre is an eco-friendly, large hyperscale data centre that provides wholesale and multi-tenant colocation infrastructure services from clients local, national, and international. The facility houses over 1.5mn sq ft of data centre space and can accommodate clients from 250KW to 30MW, utilising Utah's unprecedented connectivity. Novva's Utah data centre completed the first phase of construction in September 2021.
The company says that the facility is also designed to match or exceed building code requirements. Other features include Interior finishes throughout the office portion are stunning with black Italian porcelain tile floors, walnut stairs, doors, and casework.