NTT expands global coverage with nine new data centres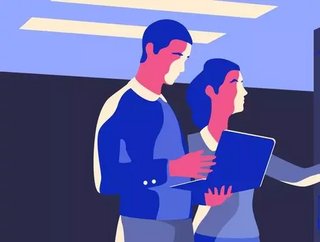 The Japanese telecom's massive expansion project will see it open facilities across multiple global hotspots in the next year...
Japanese telecom NTT announced on Tuesday that its division is undergoing a massive global expansion. 
The initiative will see the company grow its worldwide colocation platform with the opening of nine new data centre facilities located in key data centre hotspots around the world. 
"Organisations today demand an ever-expanding global platform to reach their growing digital business objectives," said Masaaki Moribayashi, Senior Executive Vice President, Services for NTT Ltd. "That's why we continue to expand our portfolio of the best data centres in new and existing markets that complement our global geographic footprint."
The company, which currently operates a platform with over 500,000 sqm of colocation space across 160 data centres located in more than 20 countries and regions, has also announced that it has plans in place for 2021 to develop new data centres in Johannesburg, Silicon Valley, Madrid, and Phoenix, as well as building additional capacity in Mumbai, London, Vienna, Zurich, Berlin and Frankfurt.
Some of the facilities in this expansion plan are slated to go online in Q3 2020, with more slated for Q4 and two projects predicted to go live in the first half of 2021. 
In Mumbai, India, NTT is almost ready to go live with its Mumbai 7 project, a 25 MW capacity facility, which brings the company's total load on the Chandivali Campus to 61 MW, with strong fiber connection to the city and beyond. 
In London, NTT is opening its sixth data centre in the metro area, delivering an additional 8 MW initially with the potential to handle 64 MW of IT load at full buildout. The London 1 facility will interconnect with NTT's five existing data centres around London to deliver over 100MW of IT load when fully completed. The London 1 Data Centre is located in Dagenham, east London. 
NTT is also expanding its coverage of Tokyo, with a new facility scheduled for Q3 launch, although the company hasn't shared any details regarding its capacity. The company already operates five data centre facilities in Tokyo and another two in nearby Osaka. 
Global Data Centres is also steaming ahead with a major project in Hillsboro, Oregon. The state has emerged over the last year or so as a for the Western US' data centre market, thanks largely to low electricity costs and its strong fiber links with the APAC region and Canada. NTT is in the process of pre-leasing space at its first data centre campus in Hillsboro. A 6 MW facility is expected to come online there in Q3, constructed in an existing building that is being repurposed, and will eventually be part of a five data centre campus with a combined capacity of 144 MW. 
Speaking of data centre hotspots in the US, NTT is also expanding its presence in Ashburn, Virginia, the country's "data centre alley" and one of the most sought after places to construct such facilities in the world. The two-story Ashburn 5 Data Centre will offer 32 MW of IT load at full buildout, with 8 MW set to be ready in Q3 2020. This will bring NTT's total Ashburn footprint to 108 MW across the company's five buildings.
A 14 MW facility in Munich Germany, a 5.6 MW facility in Cyberjaya, Malaysia, and a massive 72 MW project in Chicago (scheduled to come online at 6 MW) are all slated for Q4 2020 and beyond. 
Lastly, NTT is also aiming to bring online a new campus in Jakarta, Indonesia in the first half of next year, with a predicted maximum capacity of 45 MW. Upon full buildout, the campus, known as the Jakarta 3 Data Centre, will be the largest data centre in Indonesia.
"We are pleased to leverage our deep construction expertise and the strength of our capital resources to extend our line of data centre facilities – with more to come," said for NTT's Global Data Centres division. "By increasing our global footprint during this pandemic, we can support our clients as their demand increases for reliable, robust cloud services, cloud communications, digital entertainment, and new technology such as artificial intelligence."