NTT is growing its data centre footprint by 20%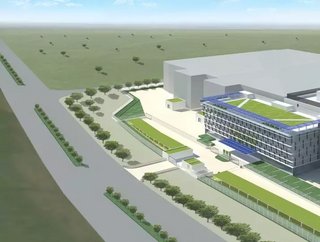 From London to Oregon to Mumbai, NTT is rolling out a massive, multi-megawatt expansion of its data centre footprint.
NTT's Global Data Centres Division is on track to grow its global data centre footprint by 20% over the next 18 months in response to massive demand growth brought on by the COVID-19 crisis. 
"The pandemic has dramatically changed our way of life.  People's quality of life now fundamentally depends on this infrastructure," said Masaaki Moribayashi, President and Board Director for NTT. 
In order to meet this growing need for mission critical digital infrastructure, NTT (which already operates one of the world's largest data centre portfolios) plans to bring its total IT floor space to more than 600,000 square metres between now and the start of 2023. The company has a number of massive projects underway in more than 20 countries throughout North America, South America, EMEA, and APAC - where NTT is putting special emphasis on growing its Indian data centre footprint. 
Currently, NTT has completed first phase construction on most of its major planned campuses. The majority of this 20% footprint growth will come in the next 18 months as secondary and tertiary phases come online. Considering the amount of capacity NTT has brought online since the start of the COVID-19 pandemic, if the company maintains a similar pace, its global expansion strategy should be monumental in scale. 
In the US, NTT opened three new data centre campuses over the past year in Hillsboro, OR, Santa Clara, CA, and Chicago, IL - as well as executing a significant expansion of its existing site in Ashburn, VA. The Hillsboro campus alone comprises five data centres with 126MW of planned IT load and Subsea Connect, a trans-pacific network connectivity service that provides connectivity between Hillsboro, Oregon and Tokyo, Japan using NTT's Pacific Crossing (PC-1) subsea cable system. Once fully built out, NTT's campus in Phoenix will comprise 12 data centre buildings and deliver a full 240 MW of IT load.  
Across the Atlantic, NTT has opened new sites in Amsterdam, Munich, and Frankfurt during the past year - as well as the company's massive London 1 Data Centre, which will double the firm's capacity in the UK when fully built out. 
Over the next two years, NTT reportedly plans to increase its available IT load in the EMEA region by more than 40%. The company plans to build 13 new data centres across nine markets in six countries, adding a further 115MW of IT load across 50,000 square metres of whitespace. In addition to expanding existing facilities in Vienna, Zurich, London, and Germany, NTT also has plans to build and spin up its first data centres in Madrid and Johannesburg. 
In APAC, growth is predictably frenetic, with new colocation sites coming online throughout Southeast Asia (sites in Jakarta, Cyberjaya, Thailand, and Southern Vietnam are all in the process of expanding or being explored for future development) as well as in NTT's native Japan, where the company recently brought a new 21 MW facility online in Tokyo, and is reportedly exploring Osaka as its next metro area of focus.
In India, NTT is bringing its eighth data centre in Mumbai online "soon", which will bring the total capacity of its Chandivali campus to 85 MW of IT load. Chandivali was India's first hyperscale data centre park to go online, and the company plans to spin up four more - two in Navi Mumbai and one each in Chennai and Delhi - over the next 18 months.
Connecting a Global Footprint with MIST 
As well as building out its data centre portfolio significantly, NTT plans to support the interconnection of its sites with the launch of the MIST cable - a high capacity submarine cable route that will have a total length of 11,000km and will connect the US to Tokyo. Construction is expected to be completed in mid-2023. 
Moribayashi added that, "NTT has already started construction to add 300MW of IT load to its portfolio. With the completion of new data centres, expanded campuses and high capacity networks such as the MIST submarine cable, we are building a connected future that will benefit NTT's clients around the world.