NTT launches its sixth data centre facility in Malaysia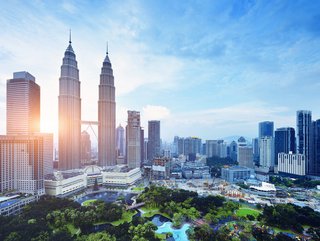 NTT has announced the building of its sixth data centre construction in Cyberjaya, shortly after the completion of its fifth data centre (CBJ5) in 2021
Leading IT infrastructure and services company NTT has expanded its footprint in Malaysia with its sixth data centre facility.
The company plans to invest over US$50mn for the new data centre known as Cyberjaya 6 (CBJ6), which it has said will complement CBJ5. The facility will cater to hyperscalers and high-end enterprises to accelerate digital transformation across industries in Malaysia.
"Asia Pacific is a key growth region for NTT, and Malaysia has a prime position in its strategic investment plans. With this expansion through a new data centre launch, NTT will drive business opportunities domestically and also across APAC. NTT's investment will support Malaysia's digitalisation, and accelerate the growth of our domestic and APAC digital ecosystem," said Yasuo Suzuki, Executive Vice President, Data Centre Service at NTT Ltd.
Meeting the needs and growing demands of digitalisation
The optical submarine cable MIST1 between Malaysia, Singapore, and India which is currently under construction, will enable connectivity between CBJ5 and CBJ6 to further enhance Malaysia's network connectivity globally and build sustainable socio-economic impact.
With its global reach, NTT's data centres provide businesses in Malaysia with access to a wide portfolio of ICT solutions to support digital growth and needs.
"The wave of digitalisation is unstoppable. Companies today realise how important it is to harness the immense power of digital technology. We are honoured that Malaysia is the location of choice for industry leaders like NTT, to site their data centres. The establishment of CBJ6 as part of NTT's expansion plan is a strong testament to NTT's confidence in Malaysia's capability as a regional data centre hub. We are confident that NTT's efforts will contribute to the country's goal of becoming a digital nation, helping it achieve a 22.6% GDP boost from the digital economy by 2025," said Datuk Wira Arham Abdul Rahman, Chief Executive Officer of Malaysian Investment Development Authority (MIDA).