NTT opens new hyperscale data centre in London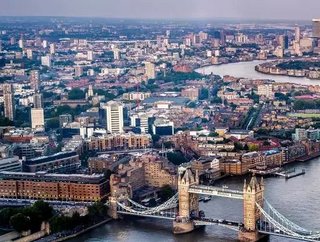 The new London 1 facility more than triples NTT's UK footprint, with 64 MW of IT capacity across more than 25,000 sq ft of whitespace...
Japanese data centre and telecommunications leader NTT has opened a new hyperscale data centre in Dagenham, East London. The company announced today that the new facility, London 1, more than triples NTT's data centre footprint in the UK. 
London 1 is a state of the art colocation data centre and, when fully built out, will deliver 64 MW of IT load capacity across 25,600 sq feet of IT whitespace. The site will, according to NTT, provide UK businesses with industry-leading physical and technical infrastructure supported by N+1 UPS systems, generator backup, and highly redundant cooling systems.
NTT chose the East London location due to its proximity to the London Docklands, one of the most interconnected areas of the country, and is home to the infrastructure supporting the London Internet Exchange. The facility, once fully operational, will employ 100 skilled professionals. 
The facility is NTT's fifth data centre in the UK, and marks the continuation of an aggressive investment strategy in the country's digital infrastructure. Over the coming years, NTT has earmarked more than £500mn for investment in expanding its data centre footprint in the country, including the expansion of London 1, and the opening of the Hemel Hempstead 4 Data Centre in 2021. 
Masaaki Moribayashi, Senior Executive Vice President, Services for NTT, commented: "The London 1 Data Centre is the latest addition to our NTT global portfolio. Offering flexible, scalable and secure infrastructure along with customisable solutions, London 1 has been designed to accommodate a wide range of NTT clients and partners, from large scale Cloud/SaaS providers to enterprise clients who require full-stack services such as managed hybrid cloud solutions with global network services delivered from an industry leading and carrier neutral colocation facility. It is a great advantage that we can provide a variety of cloud infrastructure services such as private cloud, public cloud, and colocation within the same data centre."
London 1 has been designed for maximum security and sustainability, using cooling technologies that eliminate the need for compressors and refrigerants, substances with a high carbon footprint, as well as using smaller backup generators and renewable power purchasing. NTT claims that the facility will achieve an average power usage effectiveness (PUE) of 1.2. 
Florian Winkler, CEO of the Global Data Centres EMEA division of NTT commented in a company press release that, "We're extremely proud to be opening London 1 Data Centre. UK data centres are a critical enabler of global business and ensure business continuity 365 days a year. The pandemic has demonstrated the vital importance of effective connectivity and reliable infrastructure for businesses to operate."