NVTC announces winners of Virginia data centre awards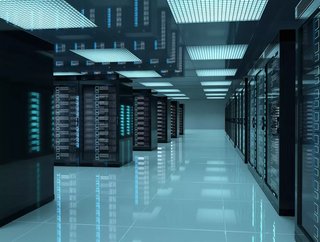 The Northern Virginia Technology Council (NVTC) has announced the winners of the third annual Virginia data centre awards
The Northern Virginia Technology Council (NVTC) the trade association representing the national capital region's technology community, announced the winners of its third annual NVTC Virginia Data Center Awards. The event was held as a celebration of the Virginia data centre industry's growth and impact. The awards were presented on 16 November 2021 at Stone Tower Winery in Leesburg, Virginia.
Jennifer Taylor, president and CEO of NVTC, said: "This year's honorees have demonstrated amazing accomplishments within Virginia's leading data centre sector. Virginia's data centres not only manage a significant portion of the world's Internet traffic, but the recipients for these awards have also directly contributed to an infrastructure that is able to secure, protect and analyze all inputs — thanks to the commitment of our leaders and innovators.
Vinay Nagpal, chairman of NVTC's Data Center and Cloud Community of Interest, added: "Data centres are the engines of the digital economy. As businesses accelerate their pace toward digitalization and adopting cloud services, data centers will continue to play a crucial role in the digital world. 
"Virginia represents the largest data centre market globally and NVTC fosters the growth of the data centre industry. I would like to congratulate all the winners and thank them for their contributions," Nagpal said.  
Nominations for the NVTC's Virginia Data Center Awards
This year's program attracted nominations across seven different award categories, and represents the best of the data centre industry in the national capital region, including innovative construction projects, energy-efficient practices, as well as impactful community, Veteran, and enterprising engagements. 
All nominations were carefully reviewed and considered by a panel of independent judges, NVTC said in a statement.
Winners of the awards include, but are not limited to, 7x24 Exchange Washington DC Chapter and AFCOM Potomac Chapter, both of which won the Data Centre Community Champion Award; QTS, which won the Data Centre Construction Project Award; and Shalini Sharma and Vantage Data Centers, which won the award for Data Centre DE&I Leadership.  
This year's NVTC Data Center Awards were sponsored by Equinix, Loudoun County Economic Development, Northern Virginia Community College, Bohler, Digital Realty, Facebook, Prince William County Economic Development, QTS, Google, Henrico County Economic Development, Level Green Landscaping, Vantage Data Centers and Scoop News Group. InterGlobix Magazine is the media partner for the awards.