Odata breaks ground on 28 MW Santiago data centre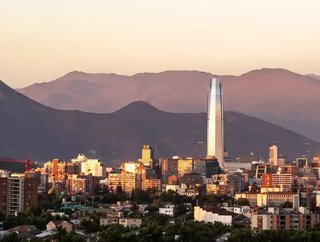 The $217mn facility near Santiago is currently under construction, and represents Odata's entry into the Chilean market.
Brazilian data centre operator Odata is continuing its pan-LATAM expansion. On Monday, the firm announced that construction is now underway at a new site in Lampa, just north of the Chilean capital of Santiago. 
"Investing in Chile was the next logical step in our expansion process in Latin America," - Ricardo Alário, CEO, Odata   
"We are seeing a huge demand for digital infrastructure in the continent and our philosophy as a company since our foundation has always been to accompany the progress of the region, sustaining its digital growth, through an efficient, sustainable operation that favors highly qualified local employment," Alário continued.  
The Chilean data centre industry has swelled in the past year, as the country's digital economy has exhibited strong growth. Last September, Huawei - seeking new revenue streams in the ever-shortening cohort of countries where its presence is still welcome - started construction on its second data centre in Santiago, a move framed by the Chinese tech giant as the catalyst for cloud based AI services in Chile and the surrounding region. 
More recently, in December of 2020, Microsoft announced plans to create an Azure cloud region in Chile, with Brad Smith stressing at the time that Microsoft's goals in the country are "to provide critical investment in Chile's infrastructure that will serve all the people who live here and customers who operate here. Just as railways, power plants, highways, and airports helped Chile move into the future, today's data centres have become the cutting-edge infrastructure of the 21st century." 
As demand for digital infrastructure in and around Santiago grows, Odata - which is currently undergoing a pan-regional expansion of its own - has announced that its new facility will support around 500 jobs in the planning and construction phase, and 100 full-time roles when the facility opens. No completion date for the project has so far been released. 
The new data centre will be housed on a six hectare site, and have a footprint of around 40,000 square metres spread across an unspecified number of data centres. At full buildout, whenever that happens, the campus will have a combined capacity of 28 MW. 
"Chile is experiencing accelerated digitization and there is a great demand for high-speed Internet, low-latency cloud services and for IT services that are essential for business," said  Ignacio Larraín, country manager for Chile at Odata. "Our goal is to be a benchmark in the country and help support the needs of digital infrastructure." 
The news comes shortly after Odata announced significant expansion projects elsewhere in Latin America, including of its campuses in São Paulo and Rio, and the recent commencement of construction at the company's Querétaro campus in central Mexico at the beginning of the year.