Open Compute Project: From Facebook to data centres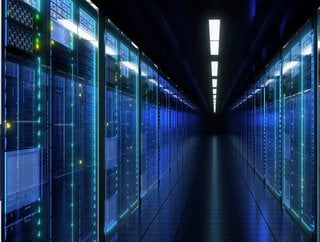 The Open Compute Project is a mainstream name in the industry. We explore its history from Facebook to its increasing involvement in data centres
Starting out as a Facebook-led initiative to develop and share more efficient server and data centre designs for the IT industry, the Open Compute Project has grown to become increasingly important to the data centre industry. So we take a look at its history spanning over a decade. 
The history of the Open Compute Project 
In 2009, social media giant Facebook experienced a surge in growth as it provided new services to give its customers a place to share content such as photos and videos with friends and family. 
This meant that there was also a rise in the amount of data brought in by the company's newest users. To ensure it could accommodate this, Facebook started launched an initiative called the Open Compute Project with the aim of designing the most energy-efficient data centre ever. The new facility would be able to handle an unlimited amount of information with the smallest costs. The result was a data centre based in Prineville, Oregon, that has software servers, racks, power supplies, and cooling capabilities. 
Facebook's data centre turned out to be 38% more efficient to build and 24% less expensive to operate than the company's other facilities and paved the way for even more innovation. According to the Open Compute Project, Facebook shared its designs for the initiative with the public two years later in 2011. Following their approval, the Open Compute Project was launched with backing from Intel and Rackspace, Goldman Sachs and Andy Bechtolsheim.
The project is now involved in designing data centre products which it shares among other companies as well as Facebook including  ASUS, ARM, Facebook, IBM, Intel, Nokia, Google, Microsoft, Seagate Technology, and Dell. 
The Open Compute Project's 10th anniversary celebrated at OCP China Day
More recently, the company celebrated its 10th Anniversary by releasing an Open Computing White Paper at OCP China Day, an event held at the Beijing Kerry Hotel on 27 July by hosts, Inspur Information. 
The event saw an attendance of nearly one thousand engineers and data centre professionals. The OCP Accelerator Module (OAM) Project, launched by the OCP at the event, aims to simplify AI infrastructure design and reduce the Research and Developement (R&D) period of AI co-processing. 
Liu Jun, Vice President of Inspur Information, said: "The golden age of system structures driven by AI is almost upon us. Multiple AI chips provide diversified computing capabilities for different requirements and opportunities for chips to be used for multiple purposes. Thanks to the efforts of the wider community, open compute bolsters the diversified computing integration with open standards, tapping into the potential of AI innovation."